Heart Health Benefits of Running
January 24th, 2017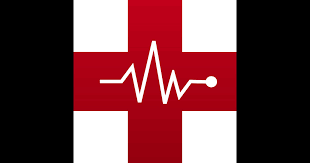 ( Article by ACLS Training Center) https://pacificmedicalacls.com/acls-online-library-heart-health-running.html
Running is one of the most popular athletic activities for both fitness and fun. Although it can be challenging and exhausting, men and women run every day for a variety of reasons. Some of the most important benefits from the sport are health-related. Improving heart health is one of the biggest motivators for people who choose to start running. Many people also begin a training program to lose weight and better their mental health.
When people discover that they have a heart health issue such as high blood pressure, doctors often recommend running to help correct it. The activity makes one's arteries expand and contract which keeps them elastic and lowers blood pressure. Running is most effective in creating this result when exercise is consistent from day to day. To ensure positive results, training should be built up gradually depending on an individual's fitness level. Blood pressure can be lowered in as little as few weeks through running when a consistent routine is kept. An individual's pulse will also become lower as they begin to run more. Many people prefer running over medications to treat their heart issues because it is a natural way to become healthier.
Running is also recommended for people who need to lose weight as it burns calories quickly and efficiently compared to many other athletic activities. It also curbs appetite, burns fat and helps create lean muscle with a healthy diet. When people notice themselves becoming more fit as a result of running, it can boost their mood and self-esteem which are immensely helpful for individuals struggling with depression. Running can help people relax more easily in their downtime, establish better sleep patterns and feel more energized in doing daily activities. Furthermore, it is a good method for treating addiction because it can serve as a medium for people to escape their troubles and release stress in a healthy way. People can also make new friends by joining a running club in their community.
There are limitless benefits to running and it can be a fun and rewarding activity for everyone. The following links can provide more helpful information on the health benefits of running:
USA Track & Field: USATF has plenty of information on professional running and resources for runners.
The Benefits of Running: This essay from Vanderbilt University outlines some of the most popular benefits of running and provides some history of the sport.
Health Benefits of Running/Walking: Central Connecticut State University provides a list of seven reasons why running is healthy.
5 Benefits You Can Get from Doing a 5K: The University of Kentucky shares reasons why running a 5K is a healthy thing to do.
Government Guidelines Underestimate Benefits of Running for Women, Says National Runners' Health Study: This essay describes how running is helpful for women from a scientific perspective.
How Far to Run: The ideal mileage for runners is a subject that's open to debate.
7 Benefits of Regular Physical Activity: The Mayo Clinic outlines how exercise such as running is healthy.
Put Those Shoes On: Running Won't Kill Your Knees: NPR looks at how running affects knee health.
Running Improves Health, Benefits Others: Lacing up to run provides social benefits as well as health benefits.
Running and Jogging: Health Benefits: Regular running or jogging can do a lot to improve your health according to this page.
Build Strong Bones: Running may help prevent osteoporosis more than resistance training according to a University of Missouri study.
Running Slows Down Aging, Slows Down the Clock: New research indicates that running slows down aging by beefing up protection of our DNA, which degenerates over time causing many of the body's aging signs.
New York Road Runners: This group provides all kinds of information on running with a focus on New York City.
Six Ways Running Improves Your Health: Runner's World magazine offers information on the health benefits of running.
Flotrack.org: This site has informational videos on running and users can create their own training log.
NYRR Millrose Games: The Millrose Games is one of the world's most famous and historic track meets.
Boston Athletic Association: The BAA has plenty of resources for runners with a focus on the Boston area.
Road Runners Club of America: Looking for a running club or event? This site can help.
USA Triathlon: If running isn't enough of a challenge, try triathlons which combine running with cycling and swimming.
Running Barefoot, Forefoot Striking & Training Tips: Information researched by Harvard University says how barefoot running can be a helpful part of training.
Written by Michelle Owen and last updated Jan 5, 2017
Last reviewed by Jay Frank Vijar on Oct 9, 2016