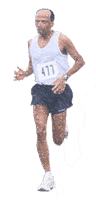 This year, more than ever, full props to all the New Brunswickers running the Boston Marathon on April 20th. It has been an incredibly difficult winter for training with the amount of snow and prolonged cold temps. It was a real test of commitment and determination.
Here are my top picks for 2015

Men

1. Dean Strowbridge – a high quality runner who is always consistent in giving a full 100% effort. No quit in this guy.
2. Nathaniel Couture – young and strong! Has been training very hard.
3. Colin McQuade – pretty amazing PR progression from Colin in a short time frame. A real student of the sport who embraces training with passion. He is making his Boston debut.
4. Bernie Doucet – ultramarathoner with experience. Knows what to expect in Boston.
5. Tim Keilty – a Boston veteran with a solid time from last year.
6. Evan Arsenault
7. Jim Johnson – knows what to expect in Boston.
8. Jeremy Steeves – great combination of strength and speed!
9. Yves Bourque – had a breakthrough year last year for PR's at a number of distances.
10. Todd Power – a veteran runner who has battled injuries to finally run his first marathons in 2014. Has great composure and discipline.
Women

1. Paula Keating – The Queen of NB marathoning. An exceptionally talented runner will be in the running for age group and top Canadian female.
2. Shelley Doucet – what an up and coming talent! One of the brightest young talents on the NB road racing scene. Coming off setting a provincial record in the 15K in NYC recently.
3. Brenda Guitard – a veteran of many marathons. Seems to get better with age like a fine wine.
4. Rochelle Johnston – another exceptional young, talented runner who has the mental toughness needed for the marathon distance. Runs within herself.
5. Jessica Kennedy – a Boston veteran who has logged impressive mileage in her Boston buildup this year.
6. Kendra Diodati – a Boston first timer who has worked very hard to be there. Another high mileage runner.
7. Courtney Halfpenny – another of the new young, talented up and coming runners in NB.
8. Annie Pellerin – an experienced triathlete who is really rounding into form.
9. Angele Driscoll
10. Aline Goguen

Men
1. Dean Strowbridge
2. Evan Arsenault
3. Nathaniel Couture
4. Colin McQuade
5. Tim Keilty
6. Jeff Larsen
7. Bernie Doucette
8. Greg McCann
9. Yves Bourque
10. Steve Dohaney
Dean breaks 2:40!! Evan and Nathaniel break 2:50!! The top 10 all break 3 hours!!
Women
1. Paula Keating
2. Brenda Guitard
3. Aline Goguen
4. Kendra Diodati
5. Rochelle Johnston
6. Jessica Kennedy
7. Angele Driscoll
8. Courtney Halfpenny
9. Louise Connelly
10. Bonnie Reevey
Paula breaks 2:50!! Brenda breaks 3:15!! The top 10 all break 3:30!!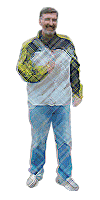 Another tough year to choose, but here goes - Daryl
Men

1. Dean Strowbridge: this guy has the guts and determination that not even a harsh winter could stop, he will be Boston Strong
2. Evan Arsenault: still a young marathoner but this may be his breakout race
3. Nathaniel Couture: I'm not counting him out for a second, he is old enough to have experience young enough to have drive, a great combination
4. Colin McQuade: Colin and Jeff Larsen should have some fun if they are anywhere near each other, both have great potential
5. Jeff Larsen: could be #4, it's a toss up
6. Greg McCann: just a gut feeling, I think he will race well
7. Tim Keilty: another toss-up between him and Bernie Doucet
8. Bernie Doucet: as I said, could go either way and he may hit the 7 spot
9. Jim Johnson: a solid runner who is still developing, this may be his next big step
10. Steve Dohaney: He may be the old dog but he still has some new tricks, he could surprise us all
Women

1. Paula Keating: she will be tough to beat even getting close to 50 she is still the Queen of the Marathon
2. Shelley Doucet: coming off a tough winter injury she had an amazing run in NYC, she could really turn heads if she is healthy
3. Brenda Guitard: a very tough and seasoned runner, she, like us all, has paid the price of a tough winter but I think she will race strong
4. Courtney Halfpenny: we haven't seen the best of this fine young athlete yet and I won't be surprised with a 4th place finish
5. Rochelle Johnson: young and strong, she may surprise us
6. Kendra Diodati: watch for her name all season even if she doesn't nail this one (but I think she will.
7. Aline Goguen: she is the real deal and has a good race history
8. Jessica Kennedy: a solid runner with more to come
9. Angele Driscoll: I don't know her well but expect good things from her in Boston
10. Annie Pellerin: she is a strong athlete and may climb even higher