Thomas and Thibault clench 2018 Provincial Half Marathon Titles
September 11th, 2018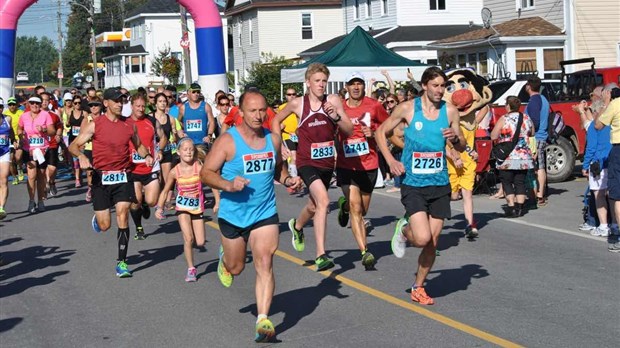 Les Festivités du Marathon Saint-Francois du Madawaska held its 43rd annual event on Sunday, September 2nd, which also served as the Half Marathon Provincial Championships. The events of the day were a huge success, and our Provincial Titles were awarded.
A recap of the Half Marathon includes in the men's division, Bryan Thomas of North Tetagouche clocked in at a time of 1:16.52 to take the top spot. Stéphane Boudreau of Caraquet and Niklag Ryabkov of Fredericton battled it out for second with Boudreau just inching in front of Ryabkov in what would have been a photo-finish as Boudreau came in at 1:25.00, and Ryabkov in a time of 1:25.32. What a finish!
On the women's side, Isabelle Thibault of Edmundston clenched first place in a time of 1:40.22, with Louise Connely of Edmundston coming in at 1:42.34 for second, and Susan Teakles of Sussex Corner grabbing the final podium finish in a time of 1:44.18.
This event was also part of the RunNB Super Series, and there are only two races left in the 2018 Series, the 10k Fall Classic in Fredericton on Sunday, September 23rd, and The 10 Dam Run in Perth Andover on Saturday, October 6th.