122nd Boston Marathon
April 11th, 2018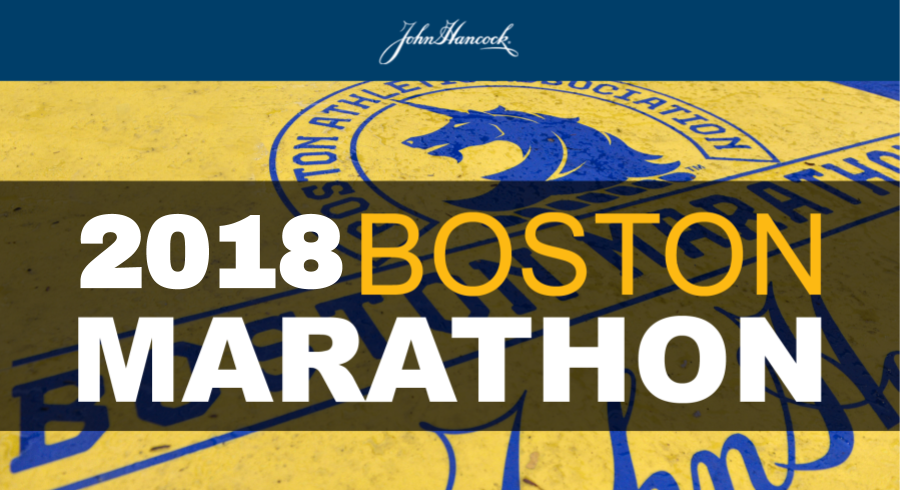 With Spring having just arrived the ultimate road race is about to arrive. This coming Monday (April 16th) is the 122nd annual Boston Marathon, and this year there are 41 New Brunswickers participating. These wonderful athletes range from 33 years of age to 68 years of age.

These athletes are: Mary Kate Wedge from Fredericton, Jessica Kennedy from Dieppe, Greg Sawyer from Saint-Jacques, Evan Doucet of Quispamsis, Adam Douthwright of Fredericton, Annie Pellerin of Dieppe, Mathieu Fortin of Caraquet, Greg Mccann of Fredericton, Remi Guitard of Moncton, Marcie Holland of Saint John, Molly Mills of Moncton, Nathalie Theriault of Beresford, Vincent Pichard of Caraquet, Mike Greer of Quispamsis, Daniel Leblanc of Dieppe, Colin Mcquade of Riverview, Michael Mcneil of Riverview, Andre Martin of Fredericton, Ryan Jacobson of Fredericton, Jamie Wolverton of Hanwell, Carolyn Khitab of Saint John, Heather Suttie of Fredericton, Yanick Tremblay of South Esk, Tim Keilty of Fredericton, Bruce Webb of New Maryland, Diane Baxter of Moncton, Brenda Guitard of Saint John, Paula Keating of Miramichi, Doug Tingley of Oakland, Steve Dohaney of Fredericton, Steve Lohnes of Hampton, Louise Connely of Edmundston, Chris Creamer of Quispamsis, Tom Mann of Fredericton, Alice Turner of Moncton, Ronald Cormier of Grande-Digue, Paul Sands of Saint John, Robert Forbes of Riverview, Robert Cormier of Fredericton, Warren Gerow of Hampton, and Kevin Murphy of Riverview.

We would like to wish each and everyone of you listed above the best of luck and hope for you to each achieve what you're setting out to do come race. From records to PBs we hope it is a wonderful experience for all!
Be sure to check out our panel of running experts who have made their annual fun predictions on the RunNB Boston Marathon page (under Events).