Courir avec les Aigles Recap
September 5th, 2017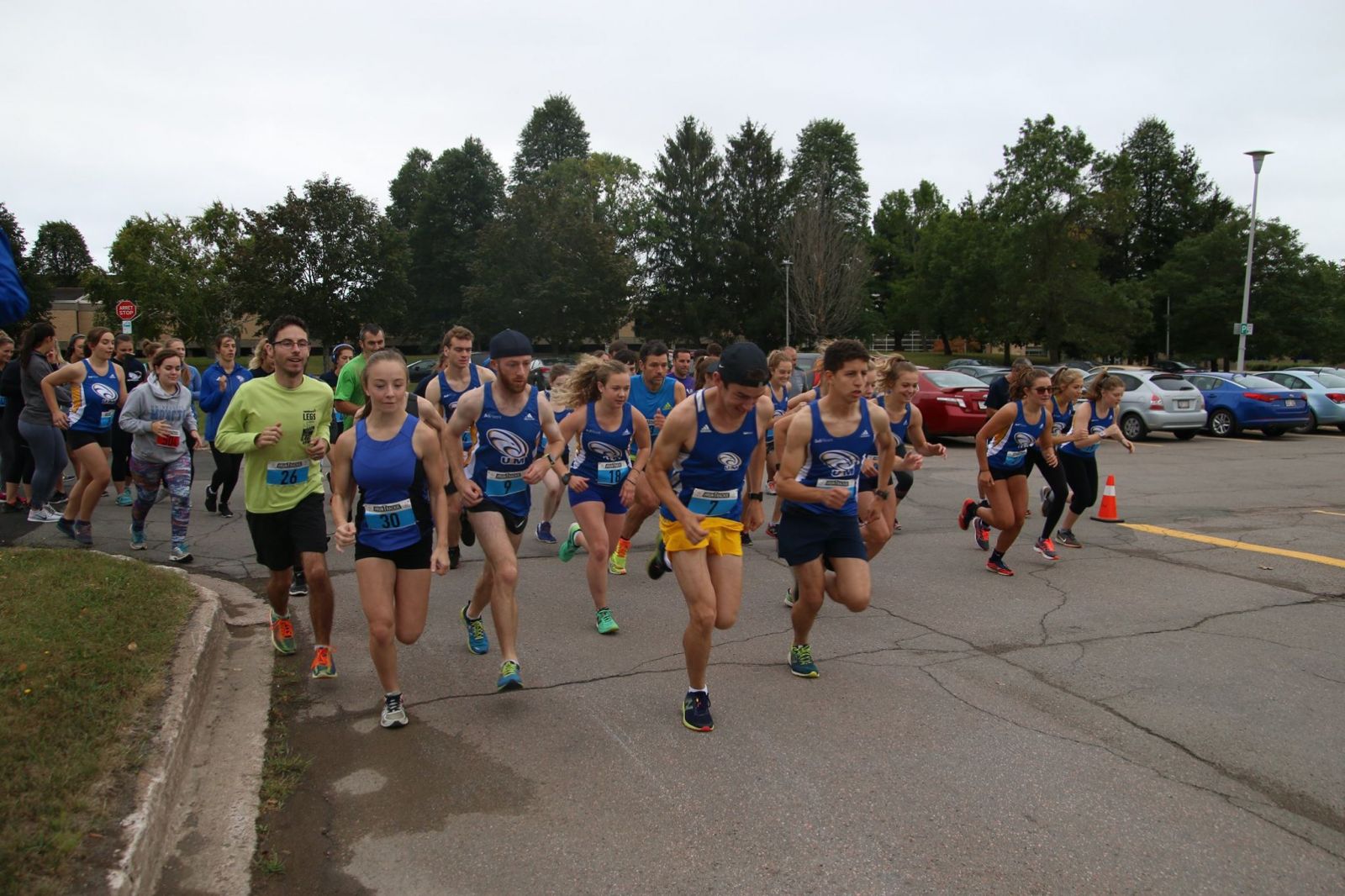 MONCTON - Carol-Ann MacDonald and Nassim Bousmaha were the two fastest in the 5km Running with the Eagles race, held Monday morning at the Moncton campus of the Université de Moncton.
There were 92 people who participated in the 5 and 2.5 km races on this cool Labor Day morning. It was the second annual race organized by the university cross-country team.
There were two course records established, the first by Carol-Ann MacDonald, 19m34s, in the women's 5km and the second by Simon Delorme, in 2.5 km, 10m43s. MacDonald was followed by Kamylle Frenette and Emily Doucet.
In the men's race Nassim Bousmaha finished the race in 17m21s followed by Bryan Thomas, four seconds later and François Richard, 17m50s.
Sarah-Eve Mailhot was the fastest 2.5 km female with a time of 13m54s. The second was Judyane Bernier followed by Louiselle King. Simon Delorme won the men's 2.5km gold with a time of 10m43s. Vincent Deslauriers took silver and Maxime St-Cyr, bronze.