DEMI-MARATHON OF SAINT-FRANCOIS set for September 2nd
July 30th, 2018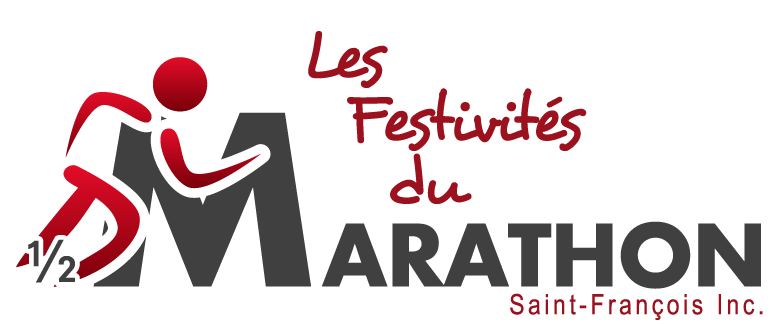 Under the theme: WOW… DÉJÀ 43 ANS QU'ON COURT!-
Appeal to the Runs Sports Experts du Demi-Marathon, 8 km – 8 km walk, and race
of 5 km Uni, Sunday, September 2th, this is the 43th annual edition.
Host of provincial championship for the race category 21.1 km
The first one hundred registered runners to the 8 km and 21.1 km races will be receiving a jersey from Sports Experts. Also the new added race, 5 km, the first hundred registered runners will be received a jersey from Uni. We have also the 3 and 1 km, with the support of Medical Society of New Brunswick. For the Walk, it's the 8 km and 3 km.
Change the web site registration, we recommend that runners made their on on-line registration in advance, on the web site : www.runnb.ca, by post, email or phone: Gaétane Duval, 506-992-2780.
System electronic chronometer with electronic running chip, you can also registered in the morning between 7:00 - 8:30 (NB time ) at Saint-Francois town hall . Please take notice that the fees registration increased after August 26th. .
We will mentioned that the race start at Saint-Francois hall for 21.1 km, 8 km and 8 km walk, at 9h00. The 5 km – start at 9:10 and the others races 1 and 3 km – direction Frontiere Street, the start will be at 9:20.
Don't forget, will be registered at 5 km, 8 km and 21.1 km. There are many prizes, medals to top 3 of each category. Race sanctioned by classified in SUPER SERIES, of New Brunswick. For more details, go on the twice sites mentioned below.
You are invited to take part at the 43th annual Demi-Marathon Run at Saint-Francois.
Thanks
Gaétane Duval
1822, rue Commerciale,
Saint-François, NB
E7A 1A7
Email : 9922780@nb.sympatico.ca
Phone : 506-992-2780