Hometown Britt wins and breaks record in Hampton
September 11th, 2017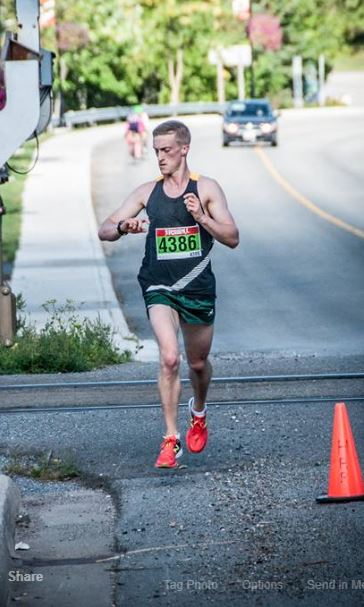 The 17th Annual Hampton 5 Miler took place on Saturday under cool and calm conditions. The race also served as the Provincial Championships for the 5 mile distance and even featured a new course record.
On the men's side, Hampton native Barry Britt smashed the course record with an impressive time of 24:45 while Greg Sawyer of Edmunston finished second with a time of 28:01, and Dean Strowbridge of Willow Grove was third with a time of 28:16. The former course record of 25:26 was held by French Village native Adam Kellar.
On the women's side, Sacha Hourihan of Southfield captured gold with a time of 29:56 while Erin Vringer of Saint John won silver with a time of 31:49, and Anouk Pelletier won bronze with a time of 32:51. At just 13 years old, Erin Vringer set the second fastest time ever for a New Brunswicker in the 19-and-under category.
The final Provincial Championship for 2017 will be the half marathon, taking place on October 20 at the IGT Legs For Literacy in Moncton.
By: Brandon Scott LeBlanc