Notice to all race directors: 2018 Trackie Super Series and Provincial Championships
September 26th, 2017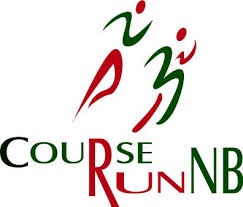 The purpose of this memo is to advise all race directors about the 2018 Run NB Trackie Super Series and Run NB Provincial Championships.
Run NB places a limit on the number of Run NB Trackie Super Series races per season. All race directors of RunNB sanctioned races seeking Trackie Super Series status for the 2018 season must submit a request for consideration purposes by October 15, 2017.
No race will be granted Trackie Super Series status from RunNB without a formal electronic submission. Submissions does not guarantee automatic Trackie Super Series status. Please indicate the date and location of your event, as well as the distance you would like to designate as the Super Series race at your event. When selecting Trackie Super Series races for 2018, we will take into consideration the race distance, geographical location, timing with respect to other races, and the history of the race.
Please note that only one Super Series race will be chosen for any given weekend. Provincial Championship races are automatically granted Super Series status.
RunNB has mandatory criteria to enable a RunNB event to receive Super Series designation. One of the criteria is that you are required to award medals for the top three male and female finishers in each of the seven age categories (19 & under, 20-29, 30-39, 40-49, 50-59, 60-69, 70 and over). Please note, this will require 42 medals in total. For more information on the mandatory criteria that apply to a Super Series designation, please refer to the RunNB website, specifically: http://runnb.ca/General/policies.php
Concerning the Provincial Championships, RunNB is now accepting submissions from race organizers seeking the right to host a provincial championship event for 2018 in the following two distances: 5k and 21.1k half marathon.
In 2018, the 5 mile provincial championship will be hosted by the Hampton Five Miler in September. Miramichi Rock n Run will host the 10k provincial championship in June. The Fredericton Marathon will host the provincial marathon championship in May.
Although RunNB traditionally awards the championship races for a two-year period, this year's particular call for one year provincial champion ships in 2018 will allow RunNB to open all the provincial championship distances (5k, 5 miler, 10k, 21.1k half marathon and 42.2k marathon) in 2019.
Electronic submissions for provincial championship events must be received by October 15, 2017, for consideration purposes.
All submissions for RunNB Super Series and/or Run NB Provincial Championships are to be sent directly to Mary Brosnan at marycbrosnan@gmail.com
It is our intention to announce the Super Series Races and the RunNB provincial championships on November 18 at our Annual Awards Banquet and Hall of Fame in Fredericton.