Run NB Annual Awards Winners
November 18th, 2018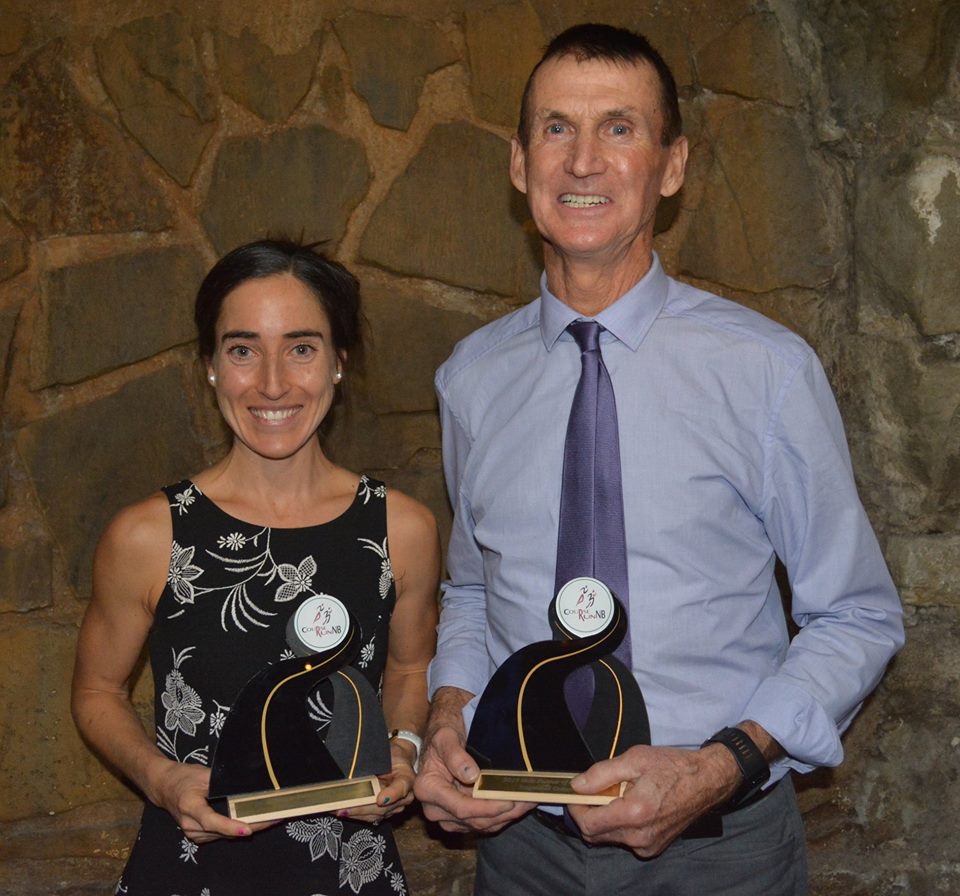 MONCTON (RunNB) Raymond Caissie and Shelley Doucet were named RunNB's runners of the year.‎
Caissie, of Richibucto Village, and Doucet, of Quispamsis were named 2018 male and female runners of the year respectively.
RunNB, the provincial organization that promotes running in New Brunswick, presented the awards at Saturday's RunNB Hall of Fame and Awards banquet in Moncton. Michelle Cormier, from Fredericton now living in Ottawa and Jacqueline Maillet, from Richibucto Village now living in Lisbon, Maine, were inducted into the RunNB Hall of Fame at the event.
The RunNB 2018 award winners are:
Female Runner of the Year:Shelley Doucet (Quispamsis)
Male Runner of the Year:Raymond Caissie (Richibucto Village)
Up and Coming Male Runner of the Year: Liam Funk (Saint John),
Up and Coming Female Runner of the Year: Mary-Beth Jaillet (Moncton),
Inspirational Person of the Year: Patty Blanchard (Dieppe),
Personal Achievement Award: Trevor Funk (Saint John),
Event of the Year:George Gallant Memorial Road Race (Shediac)
RunNB Outstanding Contributor Daryl Steeves (Saint John)
"RunNB is proud of the performances of the thousands of runners who participated in more than 100 races in New Brunswick during the year," said Mary Brosnan, RunNB President.
CONTACT: Bruce Macfarlane, RunNB, Secretary, (506) 476-1376