RunNB Introduces Race Organizers Webinars Series
April 17th, 2018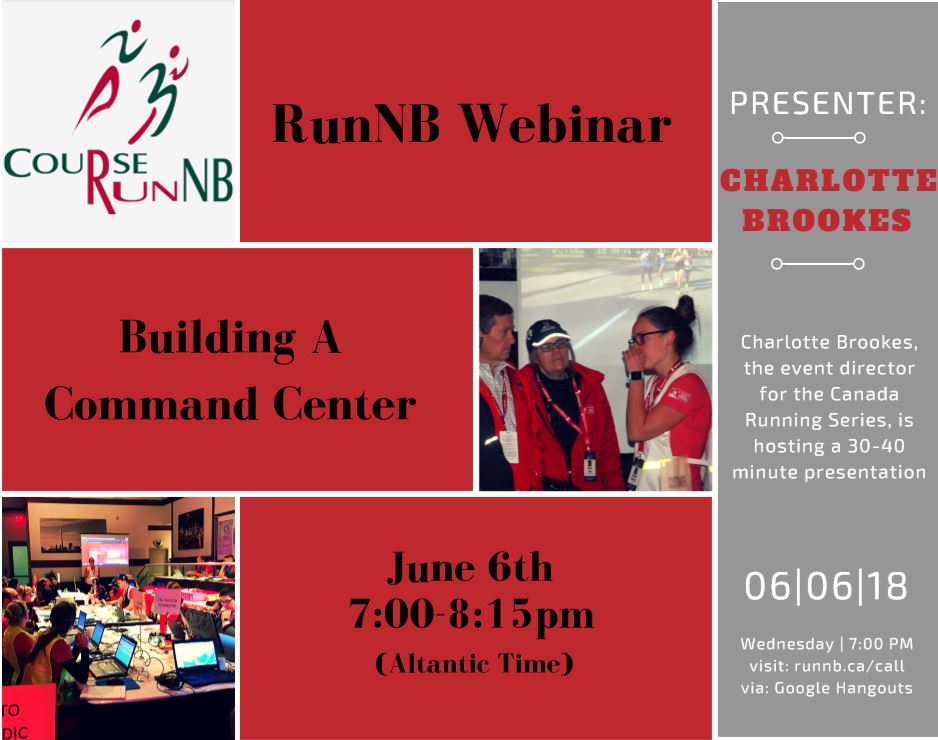 In efforts to assist road races organizers in New Brunswick. Run NB is very pleased to introduce the RunNB Race Organizers Webinar series. These FREE web conferences will take place 6-8 times a year and give race organizers the chance to hear advice and best practices from leading experts of race organizing … each session will have a specific topic (examples such as : volunteer recruitment , safety on race day, how to make your event stand out)
These sessions will be hosted by Run NB on Google Hangout and can be accessed via phone or web.
Accessing the conferences by the web is HIGHLY recommended as it will allow you to view the screen sharing presentation. You will need to download google hangout (this is very easy and quick). I suggest testing a call by going to https://hangouts.google.com/ . It is easier if you create a Gmail account.
Our first webinars topic will be: RunNB 101
In this 75 minute presentation will cover things such as Run NB various programs, what Run NB can do for your event it will also give you the chance to share ideas. We believe this will be equally informative for both first-time race organizers as well as seasoned directors/organizers.
The first conference is scheduled as follows:
· April 23, 2018 (English) 7:00pm-8:15pm
· April24, 2018 (French) 7:00pm-8:15pm
To join the call, simply go to www.runnb.ca/call . The call is limited to the first 30 participants! To reserve your spot in either session please sign up by going to https://doodle.com/poll/65kuhphudmp2r65e by April 21st midnight. Our goal is to record the proceedings for future reference.
We hope to see you there (virtually)!