Clarence Bastarache Run Cancelled
August 8th, 2019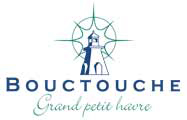 The Clarence Bastarache Run that was scheduled during the ''Congrès Mondial Acadien'' day in Bouctouche on August 17th has been cancelled. Several factors were taken in consideration but for security concerns, logistics concerns and lack of interest, it has been decided to cancel for this year and come back stronger next summer. Thank you for your understanding and looking forward to seeing you all next summer for the race.
Thank you!
- Luc Cormier
**PLEASE NOTE** Runners who had already registered will be fully reimbursed by Trackie. Thank you!