Fast and Furious Rave Run hosting the RunNB 5km Road Race on Newly Certified Course
May 28th, 2019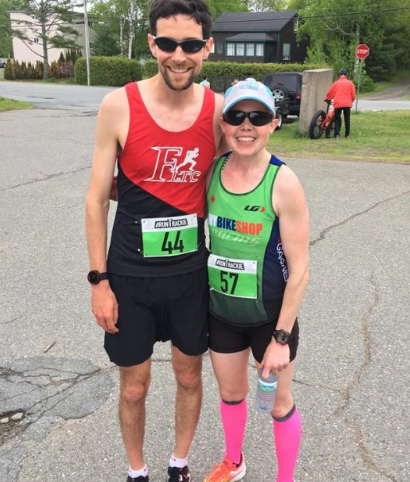 This is the 15th year for the Rave Run 5km road race. It is a school and community event to promote physical fitness through running and walking in and around the community. This year's race will be held on Saturday, June 1st. Races begin at 10:30 with NB Medical Society "Small Strides, Healthy Lives" kids run and the 5km race starts at 11am. The event will also be holding a school student and staff team competition as well.
Barry Britt ran the 5km in a record time of 15:19 at the 13th Annual Rave Run and the course female record is held by Sacha Hourihan who ran fast time of 18:14 at last year's run. These times are the current course records on the newly certified course and many other personal bests have been set on this runner friendly course. It is fast and furious and a great time to start running into summer.
We hope all our competitive and recreational runners from near and far will be able to attend our event this year. The Race Run will tgake place on Saturday, June 1st at River Valley Middle School in Grand Bay Westfield. Please contact race director David Shiels at 738-6500 or david.shiels@nbed.nb.ca for more information or visit https://events.runnb.ca/event/15th-annual-river-valley-rave-run/14731/