First Participation, First Gold Medal for Bryan Thomas at 381st DMA
July 9th, 2019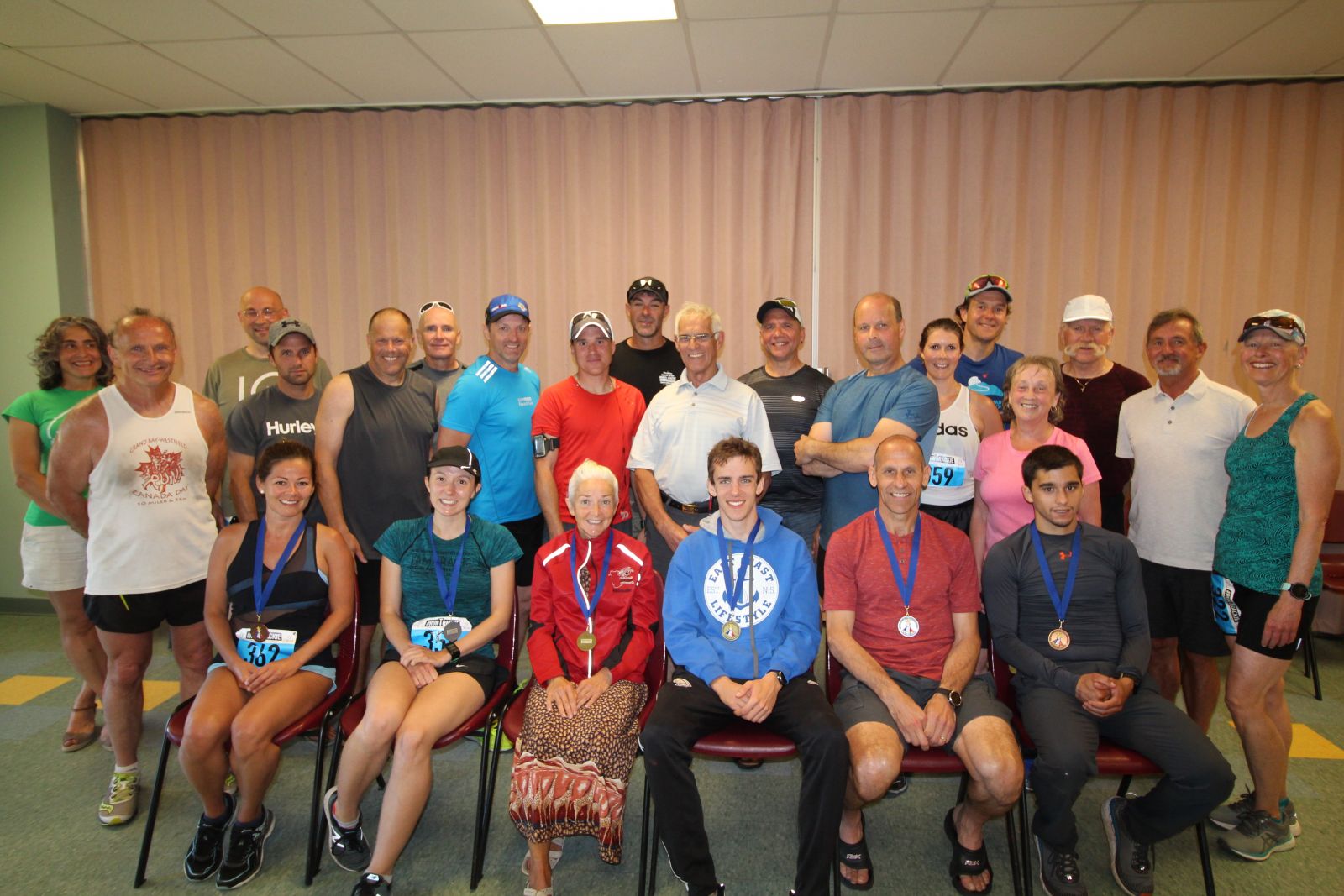 Bryan Thomas of North Tetagouche was in his first DMA experience this morning on July 7, 2019, but that did not stop him from leading the pack from start to finish and finishing in first place with a time of 1: 20 :30. Close behind, Sylvain Arseneau of Petit-Rocher earned the silver with a time of 1: 22: 41. He was followed on the podium by Timmy Basque of Shippagan who finished in 1:29:21, receiving the bronze medal.
In the women's competition, Nathalie Boivin of Bathurst won gold with a time of 1: 38: 06. She was followed by Anna-Maude Gareau of Quebec in 1: 51: 50 and Denise Savage of Tracadie, 1: 55: 10.
Twenty-six racers, including 6 women, took the start under a radiant sun and a refreshing northwesterly wind. For three racers, it was their first time participating in this race. In addition to Bryan Thomas, Anna-Maude Gareau of Quebec and Dominique Barkla of New Market, Ontario completed the course successfully.
The draw of a free pass offered by the Demi Marathon de l'Acadie for a race in the next 12 months went to Sylvio Bourque of Beresford. For her part, Lucienne Roy of Petit Rocher wins, for a second consecutive month, a free pass offered by the Chaleur Runners Club.
The president of the DMA, Jean-Marie Breau was keen to highlight the achievements made by our hard runners by mentioning the number of DMA successfully completed to date: Gary Kenny of Tracadie, 40 DMA, Alain Vautier of Tracadie, 40 DMA , Jonathan Legault of Dieppe, 50 DMA, Patrick Haché of Tracadie, 90 DMA and Nathalie Boivin of Bathurst, 90 DMA. Congratulations to all of you for your perseverance and your loyalty to our race.
The next race will take place on August 4th.
Photo courtesy of Donald Wade.