Greg Sawyer Wins the 399th Edition of the Demi-marathon de l'Acadie

January 10th, 2021
Greg Sawyer, of St-Jacques, recorded an impressing time of 1:18:49 on a course of his choice to claim the gold medal for the virtual 399th Demi-marathon de l'Acadie (DMA) of January 2021. His closest rival, Alex Cowan of Tracadie finished with a time of 1:24:11. Jonathan Legault of Dieppe claimed third place on the podium with a time of 1:28:56. The top 5 line up was completed by Gary Kenny of Tracadie, 1:37:31 and Serge Allain of Grande Digue, 1:37:45.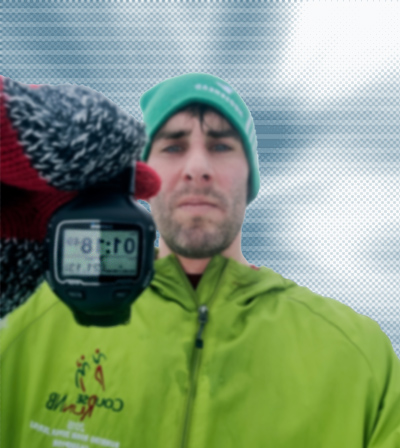 The fastest woman was Nathalie Thériault-Roy of Beresford with a time of 1:48:27. Nathalie Boivin of Bathurst finished second in 1:52:01, followed by Marcelle Breau of Tracadie, 1:56:56.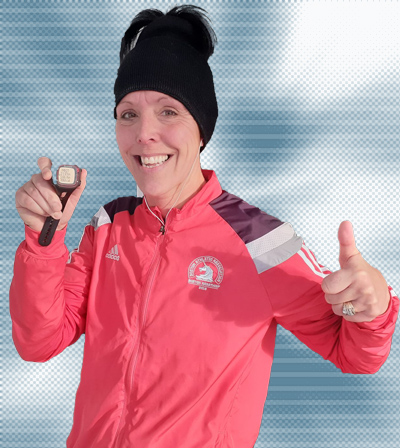 Organizers wish to congratulate Paulette Roy of Beresford who reach her 30th DMA completed to date. She finished in 2:06:54 on the certified course of the DMA.
Registration fee for the virtual DMA has been reduced to $10 for 2021, with the exception of the February 7th, 400th DMA edition with a $35 cost that includes a souvenir tuque with the DMA logo and access to a draw of 10 prizes of $40. The organizing committee hopes to hold the race in person if the province returns to the yellow zone before the race is held.
Race results are posted on the RunNB and DMA websites This virtual race is considered an official race but only for the records of the number of DMA races completed. Runners can view their photos on the DMA Facebook page.
The next virtual and in person DMA race will be held on next February 7th. Since the in person version is full, runners can still register for the virtual version at https://events.runnb.ca/calendar/.