Hampton, Bathurst, Miramichi and Riverview/Moncton/Dieppe to host races this weekend!
September 4th, 2019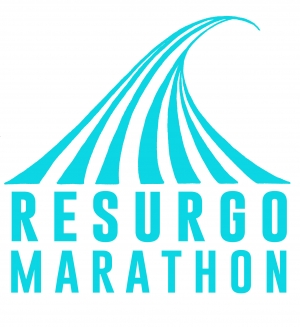 This weekend will be a busy one for runners in New Brunswick, with events in Hampton, Bathurst, Miramichi, and Moncton/Riverview/Dieppe. All happening on Sunday, September 8th, New Brunswick running fanatics have many options for racing across the province.
The Hampton 5-Miler will host the 2019 Provincial Championship 5-Mile race and is a Super Series event. The 2019 event will feature some of New Brunswick's finest 5-Mile runners running in hopes of capturing the title of Provincial Champion. The event will also host a Kid's Kilometer for youth under 12 and the Three for Me 3km for youth under 16. Events kick off from Hampton High School at 9:00am with the Kids Kilometer, followed by the Three for Me 3km at 9:55am and the Championship 5-Miler getting underway at 10:00am. Online registration is recommended, but can also be done on-site the day of.
For the runners who fancy trail running over road racing, Bathurst will be the place to be on Sunday, with the Bathurst 10K Trail Race. This event will feature both a 10km and 5km as well as the St-Isidore Asphalte youth 1km race for youth under 14. Racing will start at the Centre Regional K.C. Irving at 10:00am. Online registration is recommended, but can also be done on-site the day of.
The Miramichi River Runners will host the Fall 5km #686 starting at 9:00am from the corner of Newcastle Blvd & Chaplin Island Rd. The River Runners host numerous races all year long, but if you're looking for a fast course, this is it. On-site registration will be available at the Linden Recreation Centre from 7:30-8:45am
New in 2019 will be the Resurgo Marathon in the Riverview/Moncton/Dieppe area. This no frills, certified marathon for a very reasonable price is a great opportunity to best your marathon time before the Boston Marathon qualification window closes. Hosted by the Greater Moncton Running Club, this inaugural event will feature the full marathon as well as a half-marathon along the fast, waterfront trails of Riverview, Moncton and Dieppe. The marathon and half marathon will take off from The Fundy Chocolate River Station in Riverview beginning at 7:00am Sunday. Proceeds of this event will go towards promoting running in New Brunswick. On-site registration will not be available for this event, so be sure to register online by September 6th!
More information on all of these races can be found at www.runnb.ca