Miramichi holds record virtual race

July 2nd, 2020
By Brian Richard
The Miramichi River Runners(MRR) had the biggest virtual race this year with 63 runners taking part. That's one more than the previous record set in the first race in April. The 63 runners on June 28 were 22 more than the total set in the race in 2019.
Brad McLellan from Bathurst won the race in 17:18 while his neighbour just north of him in Petit-Rocher, Sylvain Arseneau came in second in 17:59. Taking third in the male class was junior runner Jacob Picard from Tracadie with a time of 19:45.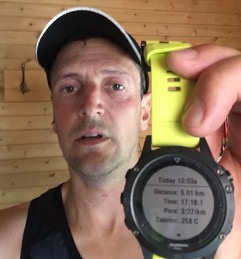 Dr Paula Keating from Miramichi won the women's class at 18:02 which was the third-best time of the day. Placing second was Helene Hall from St-Isidore in 21:35 while Nicole MacCallum from Miramichi took third in 21:40
This was the MRR 5th Virtual race of 2020 due to the COVID-19 scare. With virtual racing, the club has seen an increase of 64 runners over last year for a 31% hike, that's 269 runners compared to 205 registered last year. The club will be making a decision this week to continue on with virtual racing or go back to head to head competition.
The July 19th race with be the MRR 700 race since its inception in 1984.