Miramichi River Runners Virtually enjoying a 40% increase

May 20th, 2020
By Brian Richard
The Miramichi River Runners (MRR) held their second virtual 5km race on Sunday, May 17. For the second race in a row, Andrew MacLean from Miramichi now living in Guelph won the overall title.
MacLean covered the 3.1-mile course in Guelph in 17:34 which was 5 seconds faster than his winning time in April. Also finishing second in the male group was Sylvain Arseneau from Petit-Rocher who clocked 17:55 which was 55 seconds faster than April. Brad McLellan from Bathurst took third in 18:37 Helene Hall from St.Isidore won the ladies' race in 22:26,
Helene was competing in the 19&< division. Krystal Corcoran from Miramichi took second place at 22:44 while Catherine LeFort from Saint John was third in 23:06. Top three runners male and female will receive medals in the mail.
A total of 61 runners took part,35 male and 26 female compared to 62 runners who finished in April. The May 17th race replaced the March St. Patricks Day race that was postponed from March 15th.
After two virtual races the MRR had 123 runners take part compared to 88 last year of an increase of 40%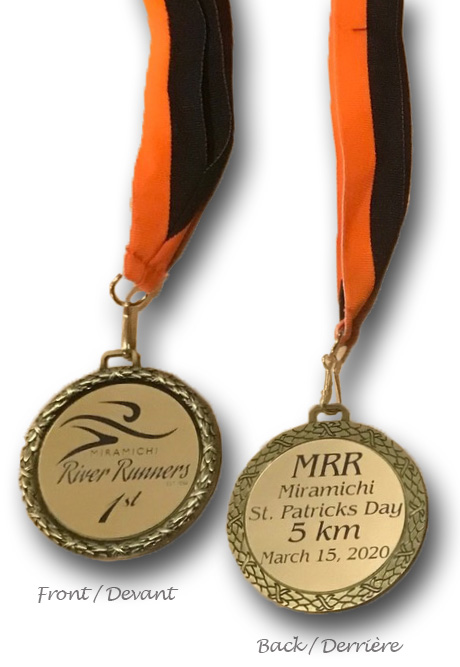 The next race, the third virtual run from the MRR 19 race series will be held on Sunday May 31 and its a 10km. Registration remains at $5 per runner while students 19&< run free. Runners can register on line at Runnb.ca. Student just need to send Brian Richard an email letting him know they are running.
MacLean leads the MRR point series race with 100 followed by Sylvain Arseneau with 90. Third place belongs to Ralph Williston with 79.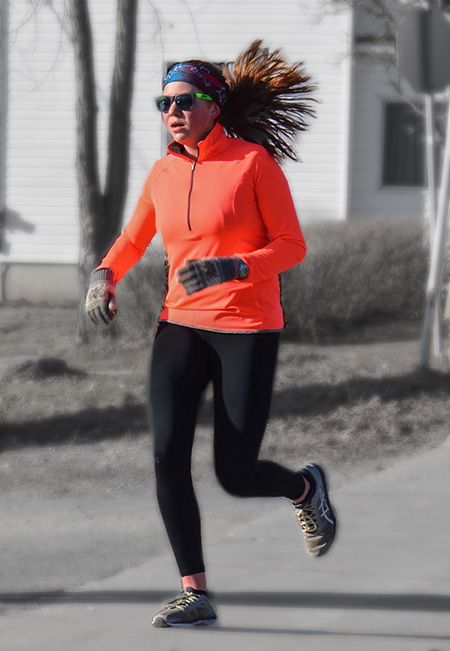 Fifteen year old Madelyn McKinnon from Miramichi with 85 points after two race leads all female runners. Catherine LaFort from Saint John is second with 80 while Emillie Doucette from Rogersville is third with 78 points. The point totals will be updated on the MRR web pages at www.miramichiriverrunners.com on Wednesday. Race results can be seen on the RunNB site and the MRR site.
We will continue with the same format for the 10km with runners sending a photo of their watch to Brian Richard at scorbord@mac.com. Runners can place their photo and watch time and distance on Facebook on Sunday as well.