Miramichi's St Pat 5K

March 29th, 2021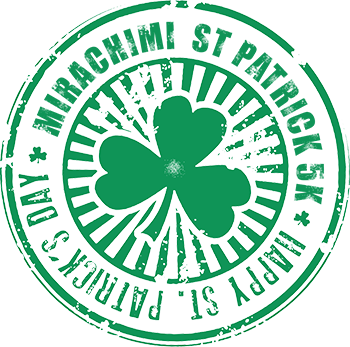 Paula Keating ran away with the March edition of the St. Patrick's race with a time of 17:45. She was the only runner in the field of 80 to break the 18-minute barrier.
Meghan Duffy of Miramichi placed second in the female division with a time of 19:29 good for 7th place overall in the virtual race. Sixteen-year-old Madely MacKinnon nabbed third in 19:46 which was 10 overall.
This was the fourth race in a row Madelyn has improved on her personal best time.
Timmy Basque from Shippigan was the first male to finish in 18:29. Basque, had won the January and February 5km races in 18:03 and 18:26. Serge Arseneau from Bathurst was second only 1 second behind in 18:30 while Glenn Trites from Rothesay was third in 19:12.
Tristen Eisnor who just turned 20 established a new personal best time of 19:16 and placed 4th in the men's group.
There were 44 men and 36 women in the field of 80 runners. The club is experiencing a phenomenal increase in participation from last year. After the first quarter of 2021, the MRR had 325 runners take part in the four races compared to 149 last year for a 118% increase.
Our next 5km race will be held on Saturday and Sunday April 17&18.