COVID-19 Update

June 17th, 2021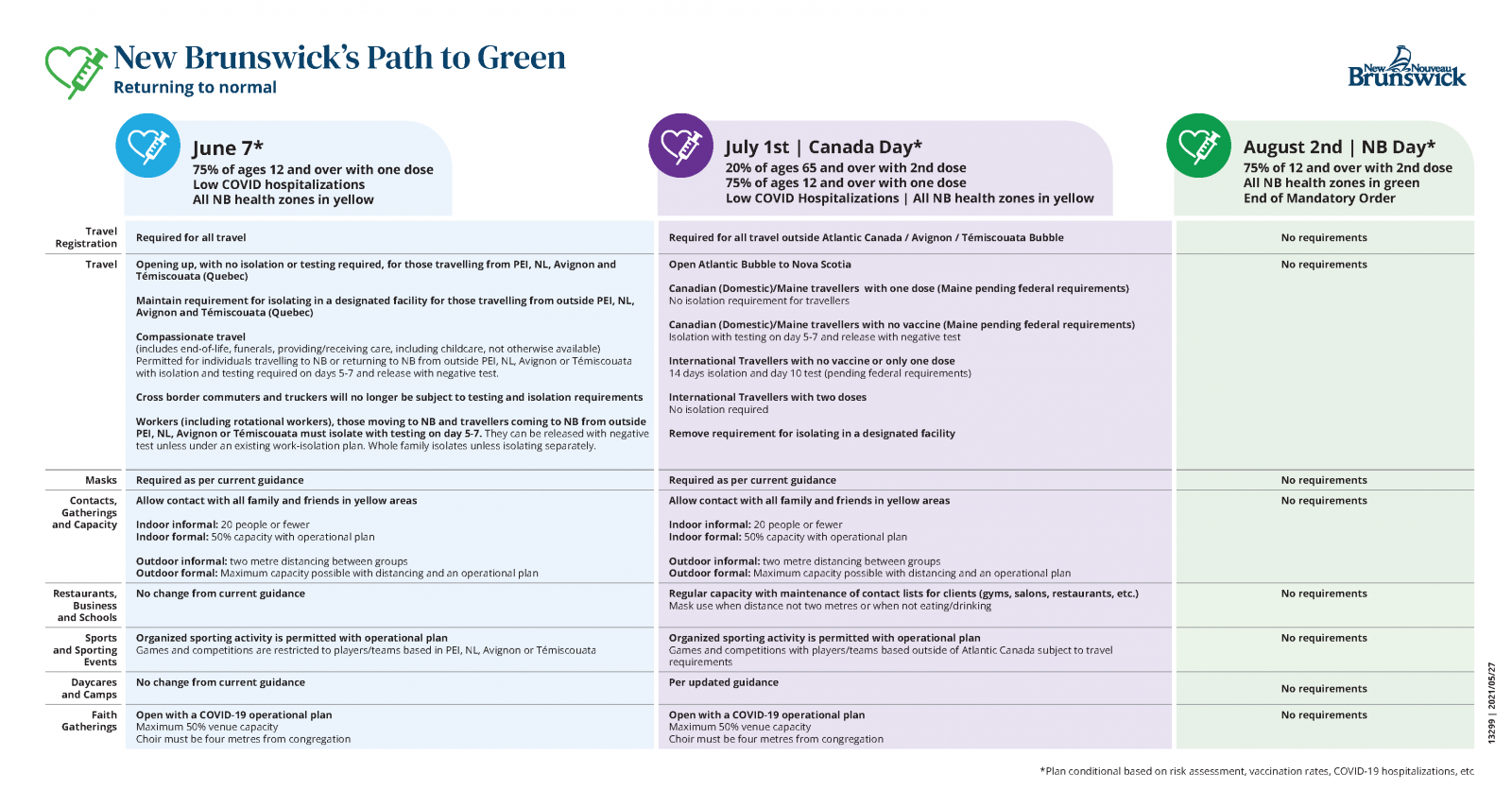 Hello RunNB members, runners and Race Directors!
The following applies to all in-person racing in New Brunswick during Phase 2:
- Races must still maintain a limit of under 150 participants, including runners/walkers, coaches, and volunteers. For events that do not have seating and where the movement of spectators cannot be controlled to prevent them from being in contact with the participants, the spectators must be included in the number of participants.
- Masks must still be worn during check-in, and during pre- and post-race activities, unless a 2m physical distance can be properly maintained.
- Contact tracing (attendance) of all participants taking part in your event must still be kept at check-in. Passive screening can be done at home prior to being at the venue, however with events involving youth, screening questions must be asked upon arrival.
- Hand sanitizer must be requested to be used by participants upon arrival.
- Participation is open to New Brunswick, PEI, NS, NL, Avignon and Témiscouata without need for vaccination, as per GNB regulations.
Participation is permitted to the rest of Canada, if they have pre-registered to enter the province (according to GNB Provincial regulations), and that they have at least one dose of the vaccine.
- Operational Plans for in-person races must still be submitted until further notice, and be in accordance with the above-mentioned restrictions and the Path to Green Sport & Rec Guidance.