Moncton will host the Medavie Moncton Running Festival, September 11th - 13th, 2020

March 5th, 2020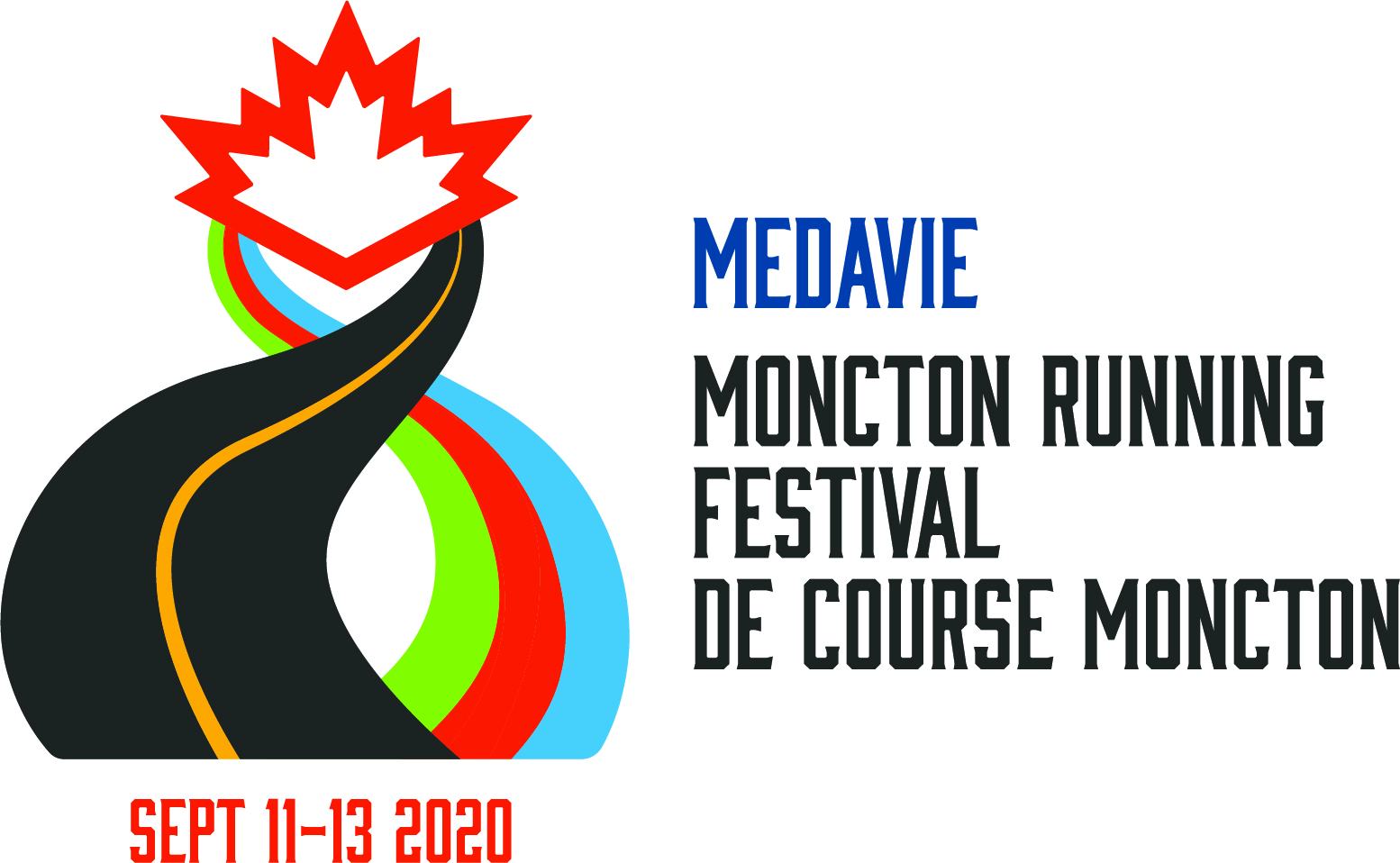 The event will include the Canadian 5km Road Race Championships, with Geneviève Lalonde confirmed and many other elite Canadian Olympians expected to race in downtown Moncton.
Athletics New Brunswick (ANB), in partnership with Run New Brunswick (RunNB) and the Greater Moncton Running Club (GMRC), have collaborated with one another to organize a Running Festival in the city of Moncton during the weekend of September 11th to 13th of this year.
"This project started last summer when Gen Lalonde brought to our attention the opportunity to host Athletics Canada's 2020 and 2021 5km road race championships," states ANB's Executive Director, Stéphanie Doiron. "It did not take long to get everyone quite excited at the thought of having Canada's very best distance runners in New Brunswick just one month after the Tokyo Olympics. We approached Athletics Canada officials who were most responsive to our interest and eventually offered to host."
"Athletics Canada prides itself on the quality of its national events," states Athletics Canada's Chief Executive Officer, David Bedford. "The involvement of Athletics New Brunswick and its partners, combined with the City of Moncton's strong reputation at supporting sport tourism events, should deliver an excellent venue for this championship after many years of success in Toronto."
Highlights of the Running Festival include a downtown welcome reception on Friday afternoon, the running of the Resurgo half and full marathon along the scenic Riverfront trails on Saturday morning, and the 5km National Road Championships along Assumption Boulevard on the Sunday morning. A closing banquet for the elite runners, volunteers, and partners will also be held on the Sunday afternoon. Due to the travel costs for many of the elite runners to be in Moncton, the organizers have allocated funding support to attract Canada's best as part of its overall $100,000 event budget.
"The leadership and some twelve subcommittees have been established with a focus on ensuring the finest of hospitality for all of our guests and participants. We are working on having many features and services that we believe will make the event attractive to the runners, to our local merchants, and to the community as a whole," adds Doiron.
Mary Brosnan, RunNB's immediate past president, has assumed the role of Event Chair, Garth and Helena Millar are the Championship 5km road race Co-Directors and GMRC's Lindsay Laltoo repeats as Resurgo's Race Director.
One of the key attractions for the local community will be the chance forour youth to participate through a free 1km fun run just prior to the start of the men's and women's elite 5k Championship races. Our objective is to invite all those that wish to participate, spectate and be inspired by the quality of the runners and the overall running community experience.
Organizers also expect numerous master runners from across Canada to be present, since the national 5km Championship includes all master categories of 35 years and up. Marc Beaudoin, a well-known local runner, coach to World Master champion Patty Blanchard, and Moncton Sports Wall of Fameinductee, will assume the responsibility of welcoming master runners to the championships. A wheelchair race may also take place, depending upon the level of interest.
"At Medavie we believe that supporting an event that promotes both healthy living and excellence in sport will inspire people in the community. We are excited to be associated with the Moncton Running Festival this upcoming September and again in 2021," declares Medavie's Chief Executive Officer, Bernard Lord.
The 5km race start and finish lines will be located near the Medavie Blue Cross downtown head office, with both Downing Street and part of the Riverfront Park closed off, as will be Assomption Boulevard from Vaughn Harvey Boulevard to Main Street between 7am and 12:15 noon on Sunday, September 13th. No closures will be required for the Saturday Resurgo half and full marathon that will start at the 3 Fathers RCMP Memorial. Organizers have blocked off rooms and reception halls at the Delta Marriot, providing runners with the opportunity to lodge in short walking proximity to all the festivities.
The Running Festival will include other complimentary activities and restaurant/shopping advantages that will render the weekend experience complete for its guests. The organizing committee plans to unveil more details at a press conference in April.
All interested participants are welcome to register under www.TrackieReg.com/MonctonRunningFestival
Reservations of $139 (plus taxes) may be made at the official meet hotel, the Delta Beausejour by Marriot Hotel, at Moncton Running Festival.
For further information please contact:
Mary Brosnan – Chair – Medavie Moncton Running Festival
(506) 639-2685 - marycbrosnan@gmail.com
Marc Lalonde – President – Athletics New Brunswick
(506) 381-0932 – marc.lalonde@anb.ca

Mat Gentes – Chief Operating Officer – Athletics Canada
(613) 260-5580 x3303 - mgentes@athletics.ca