New Team Leads RunNB into the Next Decade

January 8th, 2020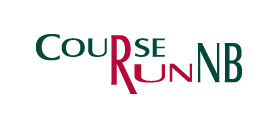 A new chairperson and two new executive members will help lead RunNB, the organization that promotes running in New Brunswick.
"This is an exciting time for Run NB, with new strategies for growth being put in place, said RunNB chairperson Donald Wade, of Tracadie.
Wade replaces Mary Brosnan, of Lorneville, who recently stepped down as RunNB chairperson. Brosnan, who has been an executive committee member for the past seven years, remains as past president and will act as the organization's official representative to Athletics New Brunswick and annual RunNB Gala coordinator.
"I would like to express my appreciation to each committee member whose diligent work, judicious advice and precious time invested contribute to making our organization a smooth running one," said Wade.
Wade, who spearheaded several important files including developing strategies including growing number of participants of all ages at events on RunNB calendar, served as RunNB Committee member for seven years.
Kim Perry, of Quispamsis, and Shawna Allaby, of Belleisle Creek have joined RunNB's committee. Perry will be responsible for RunNB social media and website with Allaby liaising with run clubs and development of running clubs.
Perry and Allaby replace Michael Lynch, of Lorneville and Gilles Gautreau, of Rothesay. Gautreau, who is responsible for results and statistics will continue to serve as an ad hoc member of RunNB's committee while Lynch will assist with subcommittee work. Brian Richard, of Miramichi, returns to the RunNB committee as an ad hoc member responsible for the Hall of Fame.
RunNB's committee members also include: Bruce Macfarlane, of Fredericton, Secretary, Donald McLaughlin, of Bathurst, Treasurer, Greg Sawyer, of Edmundston, Super Series and Championships coordinator, Michel Robichaud, of Grand-Barachois, Youth Running coordinator and Marta Kelly, of Saint John, Virtual Races. Stéphanie Doiron is RunNB's Executive Director.