Nikolay Ryabkov and Suzanne Myers: Provincial Champions at 420e Demi-marathon de l'Acadie

October 4th, 2022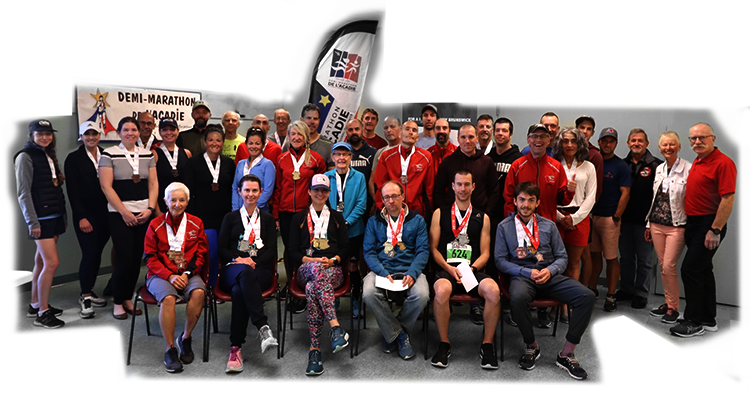 Nikolay Ryabkov of Fredericton crossed the finish line of the 420e Demi-marathon de l'Acadie (DMA) in 1:21:40, to win the provincial RunNB champion title for the half marathon held last October 2nd. Sébastien Lanteigne of Caraquet finished 2nd in 1:23:35 while Kevin Aubé-Doucet of Beresford, 3rd in 1:23:44.
For the women, Suzanne Myers de Moncton won the title in 1:28:23. Rochelle Johnston, also of Moncton got second place in 1:31:43 and Nathalie Boivin of Bathurst finished 3rd in 1:41:43.
The 420th edition marked the 35th anniversary of the DMA and greeted 43 runners from NB, NS, Québec, Saskatchewan and Maine. Times were fast; many runners achieved a PB on this net downhill certified course and 34 runners finished the race under 2:00.
The next race will be held on November 6.