Paula Keating Victorious at the Demi-marathon de l'Acadie

December 14th, 2020
Paula Keating of Miramichi won the 398th virtual edition of the December 2020 Demi-marathon de l'Acadie (DMA), registering a time of 1:25:11, «the fastest in a number of years», she declared in her email to the race director. Keating now holds the title of the only female to be the overall winner of the DMA. She was more than 2 minutes faster than her closest competitor, Yanick Tremblay of Beresford, who finished with a time of 1:27:20. Alex Cowan of Tracadie completed the podium with a time of 1:27:45.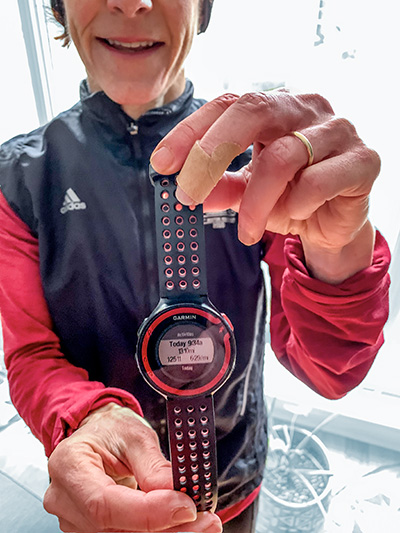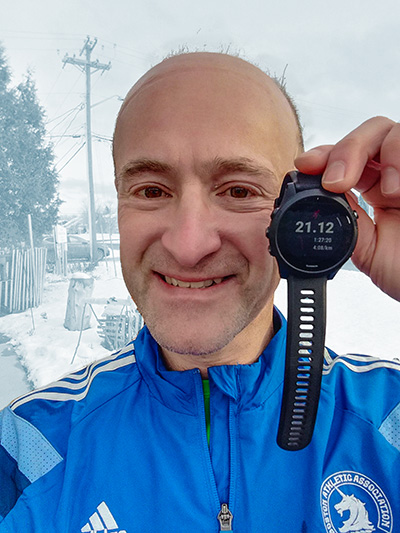 For the ladies, Keating's closest competition was Suzanne Myers of Moncton with a remarkable time of 1:38:29. Third place went to Nathalie Thériault-Roy of Beresford who finished in 1:48:30.
Three runners have not missed a single DMA race in 2020; hats off to Nathalie Thériault-Roy of Beresford, Michel McGraw of Pont-Lafrance and Louis-Philippe McGraw of Tracadie. Well deserved congratulations go to Denise Savage of Tracadie who thus completed her 40th DMA, Normand Pitre of Dunlop, for his 60th and Julien Breau of Saint-Isidore, for his 70th.
A souvenir Pandemic 2020 medal will be mailed to all participants. This is the last finisher medal of the Pandemic series. The January DMA is now posted on the RunNB calendar. Registration fee has been reduced to $10 since there will not be any finisher medals offered. The February DMA will mark the 400th edition of the event. The organizing committee has a few surprises in store for you.
Results of the race are posted on the RunNB web site and the DMA. This is an official race that is recorded in the number of races completed. Photos of all participants can be viewed on the Facebook page of the DMA.
The next race will take place virtually on January 3rd 2021. You can register on the RunNB web site at https://events.runnb.ca/calendar/.