Philippe Litalien remporte le 392e Demi-marathon de l'Acadie Virtuel

June 17th, 2020
The third virtual version of the Demi-marathon de l'Acadie attracted 54 runners for its 392nd edition, about the same number that registered for the last race in May. As expected, runners from all regions of New Brunswick, from Ontario, Quebec, Nova Scotia and the States have gathered virtually for this monthly event that dates back to 1987. Even though runners could not give each other high fives for their performance, they could at least compare their time with others' by checking the results on the RunNB and DMA web site and enjoy viewing their photo on the Facebook page of the DMA.
By registering online, runners pledge to run the 21,1 km distance on the course of their choice within a week period. As soon as the race is completed, runners are asked to send to the race director by email or Messenger a selfie with their watch close to their face, indicating their time and distance run. A photo of the watch only will not suffice; it must be included with a photo of the runner.
This race was won by Philippe Litalien of Rivière-du-Loup, PQ with a time of 1:23:53. He was followed by Alex Cowan of Tracadie, 1:26:16 and Sylvain Arseneau of Petit-Rocher who finished in 1:26:48. In the ladies's competition, Nathalie Thériault-Roy of Beresford, won gold with a time of 1:48:00. Nathalie Boivin of Bathurst collected silver with a time of 1:50:00 while Denise Savage of Tracadie bagged the bronze in 1:55:18.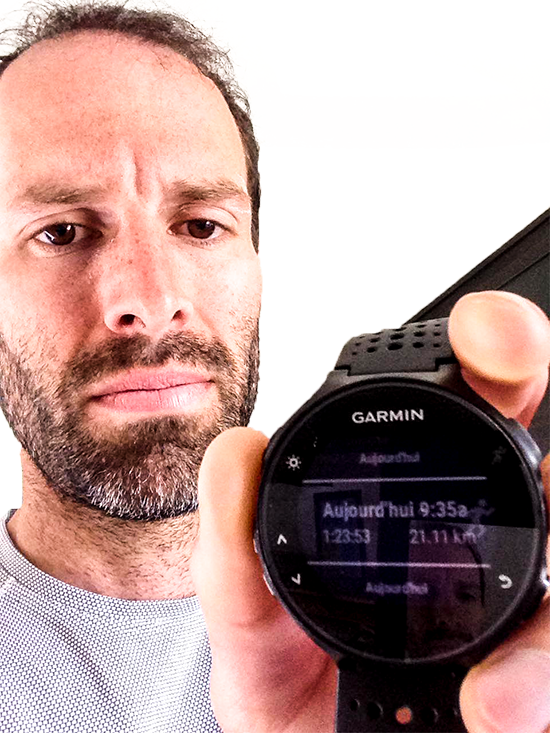 Fifty-four runners, 21 of whom were women, registered on the RunNB calendar and 53 completed the race within the deadline. Eight runners were at their first participation in this race. Faye Kingston of Miramichi, Monique Mills of Lower Newcastle, Noella Gagnon Newman of Saint John, Marie-Lise Breau, Francis Breau and Catherine Paulin of Tracadie, Eugène Gaudet and Debbie Cameron of Dieppe were all able to complete the race with success.
In order to mark these special virtual races during this pandemic, DMA organizers have decided to offer all those who complete the virtual races to come, a special commemorative medal. Runners will receive their Pandemic 2020 medal by mail. Results of the race will be posted on the RunNB and DMA web site during the week following the allotted time period for the race. These virtual editions of the DMA count as official versions of the event and can be counted in the number of races completed. However, course records can only be established on the certified course in Tracadie.
The next virtual race is scheduled for July 5. Runners can register on the RunNB web site at https://events.runnb.ca/calendar/.