Recap of Miramichi 5 miler
April 10th, 2018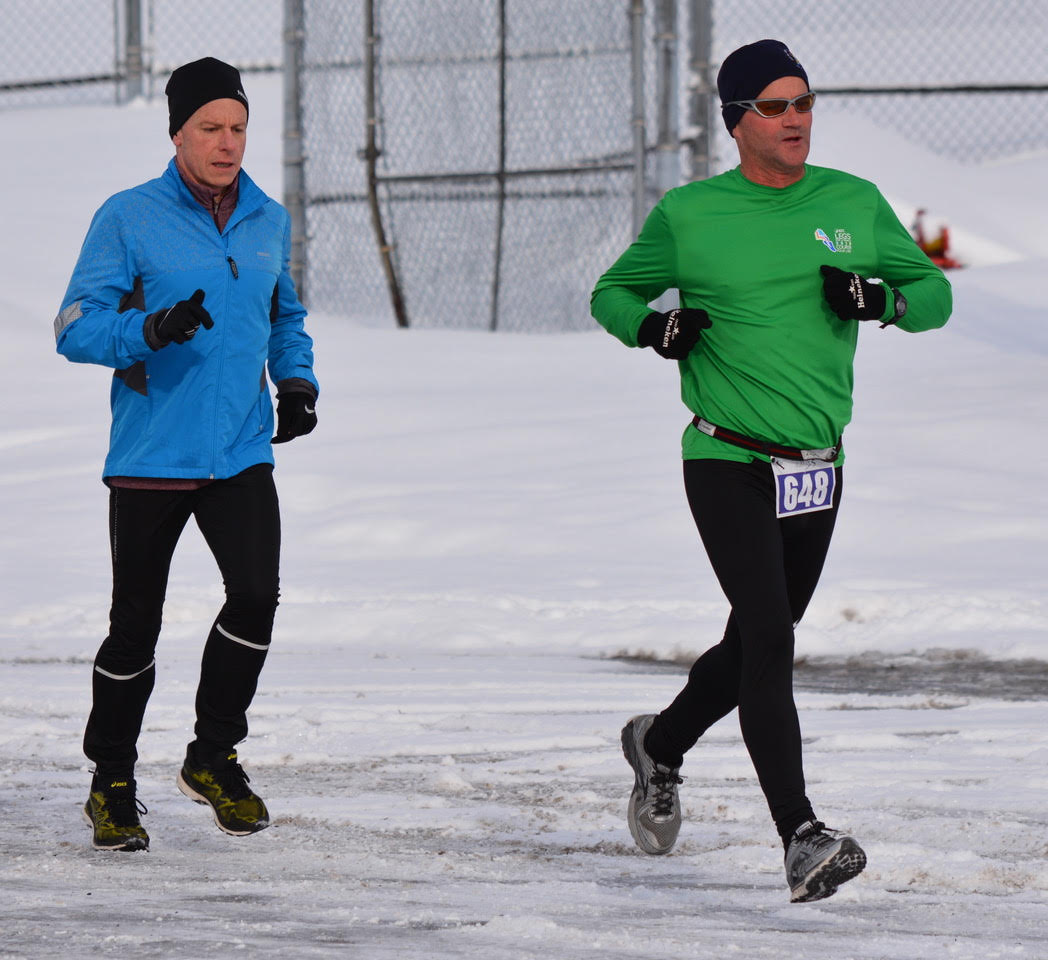 This past Sunday Miramichi River Runners had their annual 5 Miler event. Here are some of the Highlights
Amy Barreau, last years Female Runner of the Year in the Miramichi River Runners(MRR) club, set a course record on Sunday in the 5-mile race with a time of 38:35. Barreau, a teacher at Max Aiken K-8, was the first to finish in a field of 15 female runners and 42 overall.
Second place went to Nathalie Waterbury with a time of 40:57 while Dr.Tanya Wood from Ludlow was third in 42:28.
Moncton Runners Grant Handrigan won the race with at time 26:12, a course record while Remi Poitras placed second in 27:18. Sylvain Arseneau from Petit-Rocher was third in 30:51.
Dr. Mike Dickinson was the top finisher from the Miramichi as he placed 6th with a time of 33:10. Placing 7th and 8th were Paul Comeau 33:24 and Ralph Williston 34:40.
This was the 4th race of the 2018 season for the MRR who will be hosting 16 races this year, for the club championship.
Dr. Tanya Wood leads the female group with 157 points while Kelly O'Toole is second with 146 points. Third place we have a tie between Mary Ann Henderson and Merita MacMillan each with 140 points.
In the men's point race Paul Comeau leads with 163 points while Ralph Williston is second at 149 points. Third place is owned by rookie Shaun Girouard with 143 points.
The MRR host a total of 17 races beginning with the Rocky Blackmore race on January 1st. This is a fun run and does not count toward the club points. Also they have two mile races, two 5 milers, two 10km and two Cross Country races, and eight 5km.
The next run on the Miramichi will be a 10km on May 20th, beginning at 9 am. Registration fee is $7 while students participate free.
Photos: Paul Comeau leads Dr.Mike Dickinson at the one mile mark.(Brian Richard Photo)
2- Anne Georges (L) Presents Amy Barreau with the first place award for females with a time of time of 38:35, second place went to Nathalie Waterbury while Tanya Wood captured third. The winning time is a new course record in the 5 mile.(Brian Richard Photo)