RunNB Announces the Finalists for its Annual Awards

November 2nd, 2023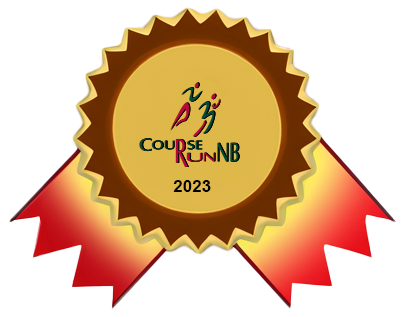 FREDERICTON (RunNB) - RunNB, the provincial organization that promotes running in New Brunswick, is pleased to announce the finalists for the 2023 RunNB Awards.
"RunNB is extremely proud of the accomplishments of the New Brunswick running community this year," said RunNB Chairperson Donald Wade. "Congratulations to all nominees and everyone who participated in an event and we encourage you to come celebrate running with us in Miramichi."
All awards will be presented at the 2023 RunNB Annual General meeting and Awards luncheon in Miramichi on Saturday, November 18th. Co-hosted by RunNB and the Miramichi River Runners, the event will be held at the Miramichi Golf and Country Club. There will be a meet and greet at 10:30 a.m. with the annual general meeting starting at 10:45 a.m. followed by the RunNB Awards luncheon which will feature two guest speakers, Dr. Paula Keating and the Miramichi River Runners.
Tickets must be purchased by November 14 and are available for $20 for RunNB card-carrying members or $25 each at RunNB Annual General Meeting and Awards Luncheon 2023 | RunNB
Finalists for the 2023 RunNB annual awards:
Male Runner of the Year: Evan Arseneault (Quispamsis), Jean-Marc Doiron (Moncton) and Sébastien Godin (Moncton)

Female Runner of the Year: Mary Bartlett (Fredericton), Sacha Hourihan (Sussex Corner) and Julia Reid-Howell (Fredericton)

Up and Coming Male Runner of the Year: Alexander Macadam (Petitcodiac), Sebastien Godin (Moncton) and Mathieu Hébert (Moncton)

Up and Coming Female Runner of the Year: Amy Caissie (Six Roads), Emily Trites (Fredericton) and Sara Young (Fredericton)

Sylvio Bourque Memorial Award (Inspirational Person of the Year): Sébastien Godin (Moncton), Maureen Daigle (Fredericton) and James Hoyt (Fredericton)

Personal Achievement Award: Steve Dohaney (Fredericton), Maureen Daigle (Fredericton) and Yannick Tremblay (Beresford)

Event of the Year: Claw Run (Shediac), The Dam Run (Perth-Andover) and Fall Classic (Fredericton)