RunNB Awards Banquet and HOF this Saturday!

November 13th, 2019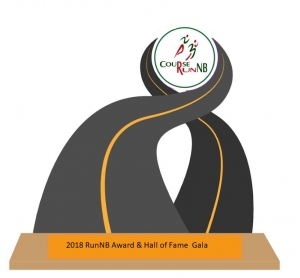 The annual RunNB Hall of Fame and Award Night will take place this Saturday, November 16 at Danny's Hotel Suites Event Centre in Beresford, NB with a meet and greet at 5:00 p.m. and the banquet starting at 5:45 p.m. Registration is open until November 14th at 11:59PM at the following link: https://events.runnb.ca/event/runnb-2019-awards-banquet/36102/
Here is a reminder of our RunNB Award Finalists for the annual awards:
Up and Coming Female Runner of the Year: Shawna Allaby (Belleisle Creek), Suzanne Myers (Moncton), Summer Duchesneau (Cambridge Narrows)
Up and Coming Male Runner of the Year: Timmy Basque (Shippagan), Grant Kelly (Saint John), Julien Thibodeau (Bathurst)
Outstanding Contributor of the Year: Robert Lagacé (Notre-Dame-des-Érables), Andrew Wagstaff (Cumberland County)
Inspiration of the Year: Lucienne Roy (Petit Rocher West), Jeff Queen (Saint John), Johanne Theriault (Nigadoo)
Event of the Year: Fredericton Fall Classic, Miramichi Running Series, Resurgo Marathon
Personal Achievement of the Year: Nathalie Boivin (Bathurst), Daniel Landry (Petit Rocher South), Louise Thibodeau (Beresford)
Female Runner of the Year: Nathalie Boivin (Bathurst), Sacha Hourihan (Southfield)
Male Runner of the Year: Sylvain Arseneau (Petit Rocher), Lee Wesselius (River Glade)
We will also be inducting Brian Richard into the RunNB Hall of Fame.
We hope to see you on Saturday!