Stéphanie Doiron Appointed New Executive Director at Athletics NB and RunNB
February 17th, 2019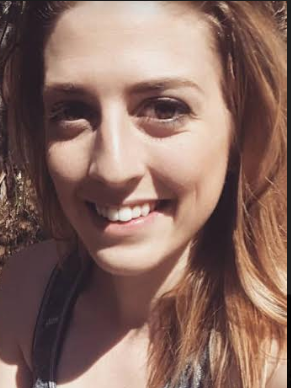 New Brunswick high jump record holder looking to raise the bar higher at ANB and RunNB
Athletics New Brunswick (ANB) and Run New Brunswick (RunNB) are very pleased to announce that Stéphanie Doiron will be joining both organizations as their new Executive Director effective March 4th, 2019.
"On behalf of the ANB Board of Directors, we are absolutely delighted to welcome Stéphanie as our new Executive Director", says ANB President Marc Lalonde. "Stéphanie brings a rare range of experiences as an athlete, as an administrator and coach, and for the past four years as a professional in the field of operations with a leading NB based global company."
A 2015 Dean's honour graduate of the Faculty of Administration at the Université de Moncton, Ms. Doiron was also this university's 2014 Athlete of the year and the 2014 recipient of the Frank H. Sobey Award for Excellence in Business Studies.
"Her strong credentials make her an ideal candidate to lead ANB in our next phase of growth both in terms of youth participation and in the development of our high-performance athletes at all age levels. ANB has been most fortunate over the past 25 years to have had talented leaders, first in Dave Thomas who singlehandedly advanced the sport across our Province and over the past nine years with Gabriel LeBlanc, whose creativeness and unrelenting energy, has made ANB one of the most dynamic sport associations in the country."
A Rogersville NB native, Ms. Doiron will be joining an elite ANB team of staff professionals in Steve LeBlanc, its High-Performance Coordinator, Chris Belof, its High-Performance Coach, and Julia Loparco its Director of Youth and Intro Programs.
"Through the interview process it was very clear that Ms. Doiron has all of the aptitudes including strong communication and interpersonal skills, to also serve as RunNB's new Executive Director, just as Gabriel LeBlanc has done", states RunNB's President, Mary Brosnan. "Our RunNB board has accepted the recommendation that we continue our relationship with ANB in the sharing of the Executive Director position, and we look forward to working with Stéphanie and the members of her team in the future."
"I certainly welcome this great opportunity offered to me by the ANB and RunNB Boards", states Stéphanie Doiron. The sport of athletics is very much in my heart and soul and to have such a unique opportunity at this early stage of my professional career is certainly a challenge I welcome wholeheartedly. I look forward to working with my colleagues, all of the ANB and RunNB athletes and participants, member-clubs, coaches, officials, administrators and naturally our supporting partners, including the Sport and Recreation Branch of our provincial Ministry of Tourism, Heritage and Culture. Together I know we can advance our sports of athletics, road and trail running to new heights, all for the benefit of our NB youth and those who engage in healthy and active living."
For further information please contact:
Marc Lalonde – President – Athletics New Brunswick
506-381-0932 – marc.lalonde@anb.ca
Mary Brosnan – President – Run New Brunswick
506-214-3220 - marycbrosnan@gmail.com
Stéphanie Doiron
506-210-3077 - stephaniedoiron1@gmail.com