Weekend Recap: Last Run for Renee of 2019 and Great Turnout for Stewart McKelvey Run for the Shelters

October 28th, 2019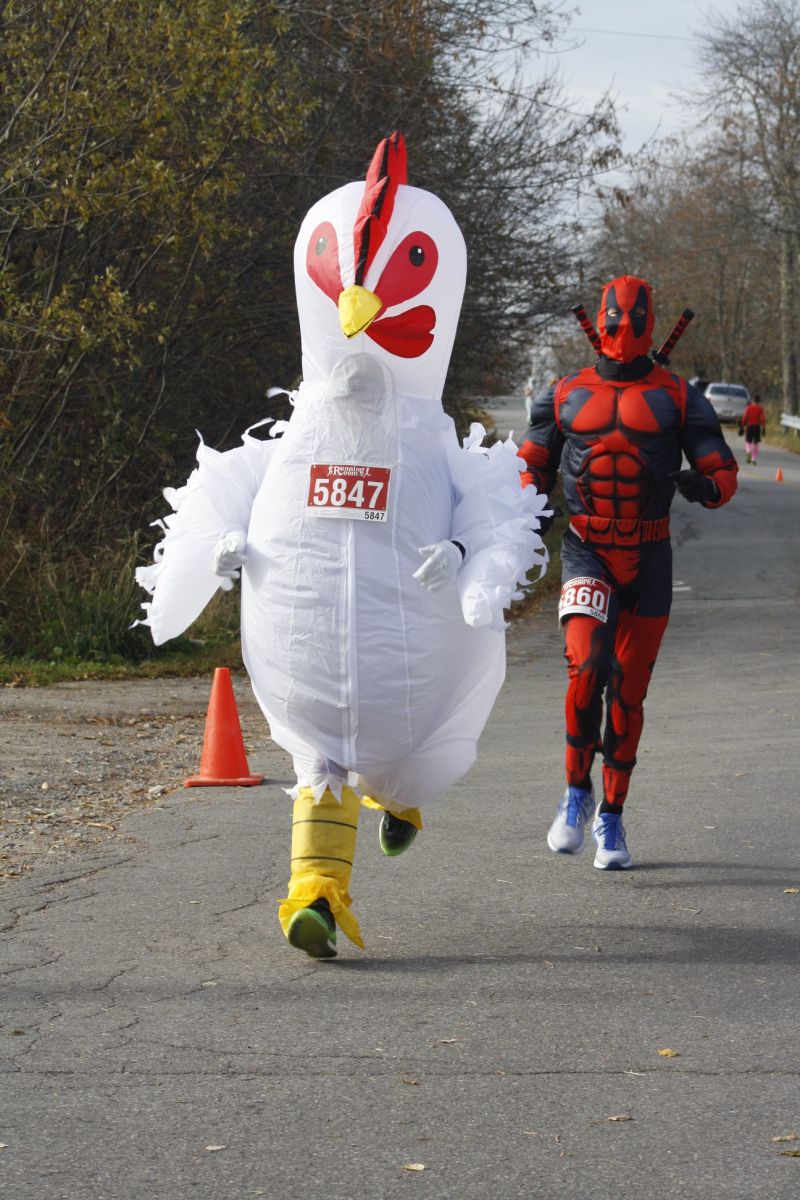 Five great RunNB sanctioned races took place over the weekend. The Course/Marche des récoltes event kicked off the weekend in Grand Falls with fifty-eight runners in the 5km distance. Saturday was especially busy with the 2nd Miramichi Cross Country 5km (48 runners), the last of the Run for Renee 5k (43 runners) series for 2019, the Stewart McKelvey Run for the Shelters (195 runners in the 6k and 52 in the 3k), and the Legs for Literacy.
Lee Roy of Bathurst took home win in the Miramichi Cross Country 5km in a time of 18:10, followed by Sylvain Arseneau of Petit-Rocher in 19:14 and Brad McLellan of Bathurst in 19:56. On the women's side, Amy Barrieau of Miramichi crossed the line first in 24:08, followed closely by Emily Estabrooks of Miramichi in 24:09 (just one second behind Amy!) and Christa Waye in 24:32.
In the 6k at the Stewart McKelvey Run for the Shelters, Robert Murray of Fredericton who is in the 70-79 age category took the gold in 23:04, followed by Ryan Seymour of Fredericton in 23:36 and Chad Sullivan in 24:16. For the women, Emma Seymour of Fredericton came in first in 25:20, followed byGabby Kozak of Fredericton in 25:54 and Marnie Schwarz from Fredericton in 27:00. Lila Gorey-Mcsorley of Fredericton was the winner of the 3k in 14:46, followed by Mike O'Brien of Fredericton in 15:14.
In the last of the Run for Renee 5k series for 2019, Evan arsenault crossed the finish first in 17:03, followed by Mark Caldwell in 18:38 and Robert Jackson in 18:57. Claire Reevey was the first felame in 21:07, followed by Lauren Dysart in 22:11 and Lily Reevey in 22:14. The Points Champion for 2019 were Lauren Dysart with 335 points and Scott Lee with 310 points. Second place was Sue Teakles with 284 points and Rob Jackson with 224 points, and in third place was Sarah Holland with 258 points and Jonathan Dysart with 203 points. Four runners competed in all seven Run for Renee races: Sarah Holland, Heather Shadbolt, Charlene Smith and Scott Lee. Congratulations to everyone who took part in this series!
Results are available in the Results section of the RunNB website: https://events.runnb.ca/view-results/
Photo courtesy of Run for Renee 5k Facebook page.