2020 Annual Report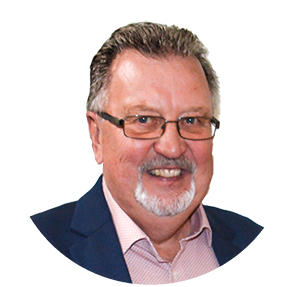 This Pandemic year has put a damper on RunNB's established goals for 2020 as presented in its strategic plan «For a Healthier New Brunswick». Despite the restrictions, our organization has kept running alive and runners engaged in our sport.
RunNB Committee – The 11-member committee held 2 conference calls this year for which minutes were kept but thereafter the committee opted to rely mainly on a private Messenger chat group for all decisions. A log of those decisions were kept and shared with the committee members. See Annex 1. Following the resignation of ANB's Executive Director, Stéphanie Doiron, in early March, RunNB hired Julien Léger as Executive Assistant for a 4-month period ending in June. In July, Julia Loparco was nominated as ANB's Executive Director and she has taken on the roles specified in the yearly contract that RunNB signed with ANB last January.
Calendar Races – As compared to 2019, when RunNB's calendar listed over 100 races, only 26 races were listed this year on our calendar, 16 virtual and 10 actual races, thanks to the commitment of dedicated race organizers. Those races posted results on the RunNB web site and were invoiced according to the fee established for virtual races and actual races. A total of 1344 athletes registered for those races and contrary to previous years, men were more active on the race circuit than women, accounting for 60% of registered runners. See Annex 2 for more details.
RunNB's 5km Virtual Races – 94 runners registered for this virtual race that was established before the pandemic. Some registered for the four seasons offered, totaling 110 registrants. The $20 registration fee granted runners a finisher medal bearing the effigy of New Brunswick.
Membership Card – The membership card project managed to recruit 63 members, 18 of whom bought a 3-year card and 50, a 1-year card. The membership card offers its members special privileges that are listed on our web site. Thanks are extended to our two major sponsors of this programs, namely Sports Experts and Running Room and to those runners who supported this venture.
Web site & Facebook Page- The RunNB website has been reviewed and updates, additions and layout improvements were put in place. All our policies are now on a separate tab of the home page, the historical background of RunNB is presented in the History tab and missing information from past years was added. Our website is completely offered in both official languages. The RunNB Facebook page has kept our running community informed and connected to the events and activities that took place throughout the year
Running Clubs – An inventory of the running clubs in place in New Brunswick was conducted and they are now listed for consultation on our website. Updates will be made as required. If your club is not listed yet, please inform us. Running clubs help keep our running community active and motivated.
Youth running – The pandemichas also put a damper on our Small Strides-Healthy Lives program as well as the school races that were to be advertised on our calendar. For a $1 fee per runner, participating schools would have access to the timing clock, the gantry and insurance protection from RunNB. Youth running will ensure that our running community will grow and prosper in health. The New Brunswick Medical Society is an important sponsor for youth running with its annual grant to RunNB; its social conscience and generous support are greatly appreciated.
Super Series & Championship – In April, RunNB cancelled its Super Series and Championship program due to the pandemic. Nevertheless, the committee was able to revise the rules and regulations concerning these two popular programs and they are now listed on our website.
Hall of Fame – A call was made early in the year through the local medias for nominations to the Hall of Fame. Unfortunately, our annual banquet to be held in Fredericton was cancelled.
Finances – Although RunNB's financial status is not fully secured, our organization was able to function with its limited revenues. Thanks to the important contribution of the NB Medical Society of $10,000 and the revenues from the virtual races and membership cards, we have managed to keep our head above water.
Covid-19 Race Approval Subcommittee - Following the review of the operational plans submitted to RunNB by race directors to hold actual races during this pandemic, the Covid-19 subcommittee approved 6 actual races since July.
Inventory – We have donean inventory of thematerial and equipment owned by RunNB and located at Julia Loparco's residence. We have added a replacement cost for each item of our assets.
Special Thanks to –
Mary Brosnan, for acting as RunNB's representative on the ANB board of directors and accepting to prepare our annual banquet. Her keen judgment and her sustained interest are appreciated.
Gilles Gautreau, for posting the race results on our website and keeping our stats up to date. His diligent work is proof of his long time commitment to RunNB. Also, his judicious advice and expertise were greatly appreciated in revamping our website.
Marta Kelly, for initiating the innovative and progressive 5 km Virtual race program and coordinating the mailing of medals to all participants. This program is an extra source of revenue for RunNB and an added motivation for runners in this province and abroad throughout the year.
Kim Perry, for her keen advice and continued and timely commitment to providing pertinent information and productive input for our website, Facebook page and her role on the Covid-19 Approval Subcommittee.
Shawna Allaby, for her diligent work in contacting running club presidents and compiling the information in a concise and attractive manner.
Michel Robichaud, for contacting schools across the province to inform the stakeholders of the possibility of listing their race on the RunNB calendar for a minimum fee and for the excellent translation work of several documents for our website.
Greg Sawyer, for leading the revision of the rules and regulations for the Super Series and Championship programs and ensuring that race directors understand and abide by those new rules and regulations in the coming years.
Brian Richard for leading the Hall of Fame file and for his wisdom in moving our organization forward.
Donald McLaughlin, our treasurer, for keeping us well informed on financial matters and for his judicious advice on budget related decisions.
Bruce MacFarlane, our secretary and chair of the Covid-19 Approval Subcommittee who despite his busy work schedule managed to find time to accomplish excellent work for RunNB.
The strength of RunNB is directly proportional to the commitment and excellent work accomplished by the above members of this committee.
Donald Wade, Chairman
November 18, 2020
---
Annex 1. Count of runners in RunNB calendar race results 2017-2020
Count of Athlete
Column Labels
2018
2018 Total
2019
2019 Total
2020
2020 Total
2021
2021 Total
Grand Total
Row Labels
F
M
F
M
F
M
F
M
10-19
740
862
1602
576
630
1206
70
54
124
128
124
252
3184
20-29
920
602
1522
664
468
1132
26
79
105
117
163
280
3039
30-39
2004
1198
3202
1400
907
2307
122
114
236
383
300
683
6428
40-49
2046
1333
3379
1299
846
2145
127
179
306
342
329
671
6501
50-59
1355
1198
2553
992
846
1838
124
242
366
252
361
613
5370
60-69
593
658
1251
482
541
1023
103
168
271
190
276
466
3011
70-79
84
186
270
80
151
231
10
55
65
40
99
139
705
80-89
2
4
6
1
32
33
11
11
50
#N/A
34
48
82
20
42
62
31
24
55
199
Grand Total
7778
6089
13867
5514
4463
9977
613
915
1528
1452
1663
3115
28487