2021 Annual Report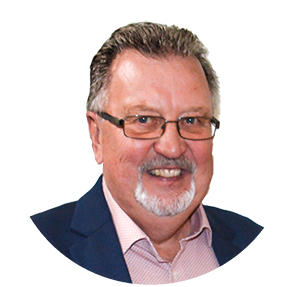 RunNB had to deal with another year of restrictions from Public Health due to the Pandemic. Although the number of races posted on our calendar is not comparable to pre-Pandemic figures, the organization did not remain idle. This report will highlight its accomplishments.
1. RunNB Executive Committee
Four members of the committee, Mary Brosnan, Kim Perry, Greg Sawyer and Shawna Allaby resigned and two new members, Daniel Violette and Ginette Noel-Thériault, were added. The executive Committee also includes Bruce Macfarlane, secretary, Michel Robichaud, treasurer, Gilles Gautreau, Statistician, Brian Richard, Hall of Fame and Julia Loparco, Executive Director.

The committee held four Zoom conference meetings this year for which minutes were kept but also remained active on the Messenger chat group for day-to-day decisions. A log of those decisions were kept and shared with the committee members at each Zoom meeting.
RunNB is looking to fill two vacant positions on its Executive Committee. Interested parties are invited to contact the RunNB Chairman.
2. Calendar Races
RunNB's calendar listed 44 races this year on our calendar, 26 of which were in-person races, with a few events presenting both the virtual and in-person format.

A total of 3115 athletes crossed the finish line. See Annex 1 for more details.

New fees for posting on the RunNB calendar were established for both virtual and in person races and published on our website.
3. The 2021 RunNB Challenge
This event surpassed our expectations thanks in part to the excellent promotional work accomplished on social medias, on radio broadcasts and in newspapers and the excellent dashboard from Trackie, our web provider. Kim Perry's radio interview to promote the Challenge had a significant effect on the registrations.

Registrants for the Challenge were given a free one-year RunNB membership card and successful runners and walkers received a special medal for completing the 1200 km journey around the province and another for doing it twice for 2400 km. A select few managed to run over 3600 km. Gift cards will be drawn among the registrants in December.

Registrants totaled 438. Close to 70% of registrants will probably reach their goal of 1200 km and above.

The $50 registration fee represented a substantial financial gain for RunNB.

RunNB will offer a new challenge for 2022.
4. Membership Card
516 runners hold a RunNB Membership Card. The membership card offers its members special privileges that are listed on our web site, with new rates being set for the coming year.

Thanks are extended to our two major sponsors of this programs, namely Sports Experts and Running Room and to those runners who supported this venture.

Members whose membership card expires at the end of the present year will receive a renewal notice by email from Trackie.
5. Web site, Facebook Page, Twitter and Instagram
The RunNB website was continually reviewed and updates, additions and layout improvements were put in place, as needed.

The RunNB Facebook page kept our running community informed and connected to the events and activities that took place throughout the year.

Inspiring Stories of runners were posted on our Facebook page, and Gilles Gautreau took it upon himself to archive these stories on our website in a very creative way.

Ginette Noel-Thériault, the newly appointed member to coordinating activities on our social medias, created an Instagram account to reach the younger runners.
6. Running Clubs
An inventory of the running clubs in place in New Brunswick are listed on our website. Updates will be made as new clubs are formed.

If your club is not listed yet, please inform us. Running clubs help keep our running community active and motivated.
7. Youth running
The pandemichas also put a damper on our Small Strides-Healthy Lives program as well as the school races that were to be advertised on our calendar.

For a $1 fee per runner, participating schools still have access to the timing clock, the gantry and insurance protection and finisher medals from RunNB.

Youth running will ensure that our running community will grow and prosper in health.

The New Brunswick Medical Society is an important sponsor for youth running with its annual grant to RunNB; its social conscience and generous support are greatly appreciated.
8. Super Series & Championship
RunNB cancelled its Super Series and Championship program due to the pandemic.

Daniel Violette, the new coordinator of this program, contacted races directors who were listed previously on the SS & Championship program and he will publish the new list for 2022 in the coming months.
9. Annual Banquet & Hall of Fame
Brian Richard, the member in charge of the Hall of Fame, reached out to the running community for nominations for this program and received a few submissions.

If 2022 allows us to have a normal calendar year, we will hold our Annual Banquet and our first Annual General Meeting with our members in November.

The RunNB Committee named its Inspiration Person of the Year award the Sylvio Bourque Memorial Award for the Most Inspiration Runner of the Year, in recognition of Sylvio's contribution to running. Sylvio passed away in August.

Daniel Violette, the coordinator of this important annual event, will submit a proposal to the RunNB Committee regarding the venue and other pertinent details in the coming year.
10. Finances
RunNB's financial status is now fully secured thanks to the support of the running community in the Challenge and race registrations as well as to the important annual contribution of the NB Medical Society of $10,000.

Michel Robichaud, our treasurer, has kept a sound hand on our finances and we thank him for his services.
11. RunNB's Constitution
In order to include our membership in the decision making of RunNB and with the present By-Laws not allowing this to happen, the Chairman took the initiative, with the precious help of Louis-Philippe McGraw, of writing a draft document of the RunNB Constitution that was sent to all members for their perusal.

The RunNB Constitution will be adopted by its members at the first Annual General Meeting to be held at the earliest possible occasion.
12. NB Provincial Records
RunNB reviewed the way it publishes the NB Provincial Records on its website in order to respect the rules of the World Athletics Organisation regarding established records.

The new rules will be announced on our Facebook page and website and a new disposition of existing records will be set up on our website to include NB Provincial Records (residents and non residents) and Provincial Road Bests.

Special thanks to Daryl Steeves for his insight and contribution in this matter.
13. Course Measurement Workshop
RunNB wants to create a network of course measurers in NB so that race directors will have their course certified by Athletics Canada at a fair rate. Efforts were made to hold a workshop in the fall but lack of participants prevented the plan to go ahead. We hope to hold the workshop in the spring of 2022.
14. Acknowledgment
As Chairman, I wish to acknowledge and thank the members of the Executive Committee for their commitment to running. Your positive attitude, your judicial advice and your availability on short notice make my job so much easier and pleasant.
Special thanks are extended to Julia, our ED, whose support in achieving our goals is greatly appreciated.
Donald Wade, RunNB Chairman
November 24, 2021
---
Annex 1. Count of runners in RunNB calendar race results 2017-2021
Count of Athlete
Column Labels
2018
2018 Total
2019
2019 Total
2020
2020 Total
2021
2021 Total
Grand Total
Row Labels
F
M
F
M
F
M
F
M
10-19
740
862
1602
576
630
1206
70
54
124
128
124
252
3184
20-29
920
602
1522
664
468
1132
26
79
105
117
163
280
3039
30-39
2004
1198
3202
1400
907
2307
122
114
236
383
300
683
6428
40-49
2046
1333
3379
1299
846
2145
127
179
306
342
329
671
6501
50-59
1355
1198
2553
992
846
1838
124
242
366
252
361
613
5370
60-69
593
658
1251
482
541
1023
103
168
271
190
276
466
3011
70-79
84
186
270
80
151
231
10
55
65
40
99
139
705
80-89
2
4
6
1
32
33
11
11
50
#N/A
34
48
82
20
42
62
31
24
55
199
Grand Total
7778
6089
13867
5514
4463
9977
613
915
1528
1452
1663
3115
28487